Does Propecia Really Work?
Propecia is an MHRA approved prescription medication, which means that it has undergone rigorous clinical testing and medical research. To be an MHRA approved medication, the manufacturer must demonstrate results that portray all the side effects, precautions, results and benefits of the medication they wish to have approved.
Because Propecia (finasteride) is fully approved, it has gone through all the stages of testing before being marketed to the public. This guarantees that all the claims it makes, the results it promises and the side effects it causes are legitimately and conclusively proven.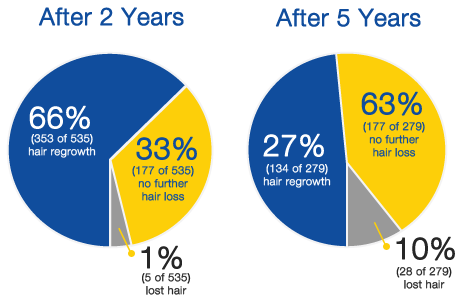 Propecia - The five year clinical trial
To test Propecia's effectiveness, researchers conducted a five year medical trial to identify the long-term effects of the medication, as well as any short term effects or results. After five years, the results shown were extremely positive. 42% of men who took Propecia experienced hair growth in areas where they were becoming bald, and another 48% noticed that their hair loss had ceased and that no more hair had fallen out. Overall, 90% of the men taking the clinical trial experienced positive results.
Not only did the five year clinical trials involving Propecia conclude that it is a successful hair loss solution for men with male pattern baldness, but also that it improves the overall condition of their hair, which became thicker and stronger.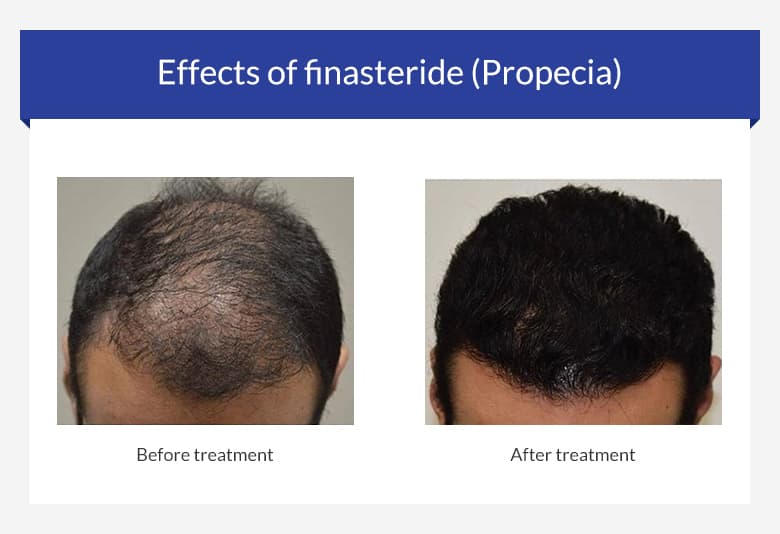 Propecia is the only prescription medication that is clinically proven to both prevent hair loss and encourage new hair growth. 99% of men who use Propecia experience no more hair loss and two out of three of them experience significant new hair growth. Propecia is a simple daily oral treatment and will cause noticeable results with three months.
Ways to ensure you get the best results with Propecia
Although Propecia is a straightforward treatment that only requires you to take a single daily tablet, there are ways to ensure that you get the most out of your treatment with Propecia.
Maintain a healthy scalp
Use treatment consistently
Adjust your diet and lifestyle
Maintain a healthy scalp
During the clinical trial, men who experienced positive results also used an anti-inflammatory shampoo in conjunction with the treatment. Propecia's effectiveness increased when this shampoo was used. To ensure you get the most benefit from your treatment, it is suggested you keep your scalp in a stable, non-inflamed state, avoiding flakiness or dryness.
Use treatment consistently
Make sure that you take this treatment consistently, try not to miss many doses and try to take it at regular times. By doing this, it will ensure that the level of finasteride, the active ingredient in Propecia, remains stable to ensure optimum benefit. Fineasteride can leave the system quite quickly, which means that if you stop treatment for a significant amount of time it's possible that results can be compromised.
Adjust your diet and lifestyle
Make sure you get a lot of protein and iron in your diet, for example by eating lots of fish, eggs, beans and dark leafy vegetables. These foods promote hair growth, and will work as an additional natural treatment to improve the quality of your hair and also make the new hair thicker and stronger.