High Blood Pressure Causes
Hypertension, sometimes referred to as high blood pressure, is a very common condition affecting millions of men and women in the UK. It is known as the "silent killer" because it usually does not display any symptoms and requires regular blood pressure monitoring for diagnostic purposes. High blood pressure is associated with a number of serious health problems, including cardiovascular disease and stroke. Understanding high blood pressure causes and risk factors can help you to assess whether you should be concerned about developing the condition. High blood pressure is usually diagnosed as being one of two types: either primary or secondary.
How is high blood pressure diagnosed?
High blood pressure shows no symptoms, so it is often left undiagnosed unless a doctor specifically tests for it. Your blood pressure will consist of two numbers: your systolic pressure (the maximum pressure in each heartbeat) over your diastolic pressure (the minimum in each beat).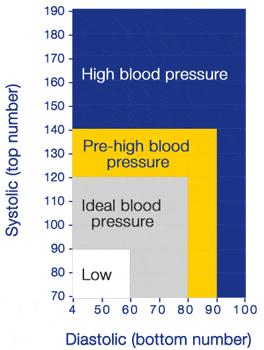 What is the difference between primary and secondary hypertension?
Most people who develop high blood pressure will be diagnosed with primary hypertension, which is the most common of the two types. It is otherwise known as essential hypertension and is diagnosed when the origin of the condition is unidentified and not due to a disease within the body. Secondary hypertension is caused by an existing health condition, such as a congenital heart defect, or as a reaction to a particular medication. It is far less common than primary hypertension.
PRIMARY: Accounts for around 90% of all cases of high blood pressure and has no known cause.

Hypertension

SECONDARY: Less common form of hypertension. Caused by underlying conditions or other medications.
What are the causes of high blood pressure?
As stated, primary hypertension causes are unknown, although there are a number of factors which can contribute to your chances of developing hypertension. These include being overweight, smoking, lack of exercise, excessive stress and genetic predisposition.
Secondary high blood pressure causes include existing health conditions such as diabetes, kidney disease and hormonal disorders like Cushing's syndrome. Medications are also thought to be one of the underlying hypertension causes, from over the counter painkillers like ibuprofen to prescription contraceptives like the pill. Other high blood pressure causes can also include the use of recreational drugs and even some herbal remedies and supplements.
How can I reduce my chances of developing high blood pressure?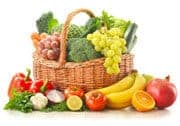 Engage in regular exercise
Moderate your alcohol intake
Do not smoke
Maintain a healthy weight
Lower the amount of salt and high-fat food you consume
A healthy diet does not mean simply limiting the amount of high-calorie foods you consume. You should also watch your salt intake and make sure you eat plenty of fruits and vegetables. Aim for high-fibre foods like wholegrain rice and bread. Regular exercise helps to keep your blood vessels and your heart healthy. Make sure you are not drinking more alcohol than the recommended amount, which is three to four units per day for men and two to three units per day for women. Drinking alcohol in excess of these amounts can, over time, have an effect on your blood pressure levels. Smoking is associated with a number of health conditions, but in terms of high blood pressure it is known to narrow your arteries, which can put extra pressure on your blood vessels and heart.