What is Ozempic?
Ozempic is a treatment that is sometimes prescribed for weight loss. It contains the active ingredient semaglutide.
It is used to help with slimming by decreasing your appetite meaning that you won't want to eat as much as usual. This helps to put you into a calorie deficit (when you burn more calories than you consume).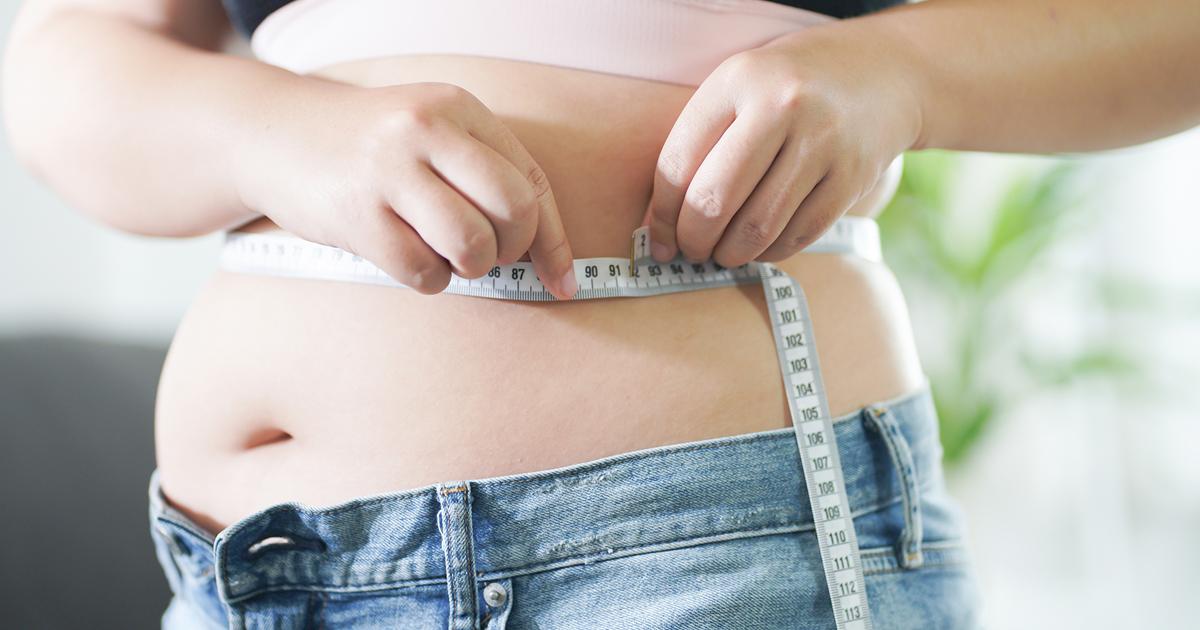 Ozempic comes in the form of an injection pen. It is available to those with a Body Mass Index (BMI) of 30 or above. The treatment can produce effective weight loss results when combined with a healthy diet and moderate exercise.
Normally Ozempic is used to treat type 2 diabetes, as it improves blood sugar levels and helps your liver to produce insulin.
How does Ozempic work?
The treatment helps you to lose weight by reducing your appetite, so that you consume fewer calories.
It slows down your digestion process and keeps you feeling fuller for longer.
The active ingredient semaglutide helps you manage your appetite by targeting a hormone called GLP-1. This hormone helps to regulate blood sugar levels, which in turn affects how much you want to eat.
Once it reaches this hormone, the treatment:
helps the liver to produce more insulin when it is needed
slows down the food that is leaving your stomach
reduces sugar levels from the liver when it is not needed
A similar GLP-1 injection is a treatment called Saxenda. It is an effective alternative as Ozempic for weight loss is not yet fully licensed in the UK.
How effective is Ozempic?
The active ingredient semaglutide (soon to also be available under the name Wegovy) has been clinically proven to effectively aid in weight loss.
It has been recommended by the National Institute for Health and Care Excellence (NICE) for those living with obesity, helping those on treatment to reduce their body weight by more than 10%.
One study showed that (when combined with a healthier diet and exercise) semaglutide helped participants to lose 10-15kg on average, over 68 weeks.
If you are planning to start weight loss treatment, you should aim to eat a healthy diet. There are certain foods you should avoid on weight loss meds which can limit your progress.
How do I administer Ozempic?
You can take semaglutide by injecting it once a week. The best time to take your Ozempic pen is at the same time and day each week.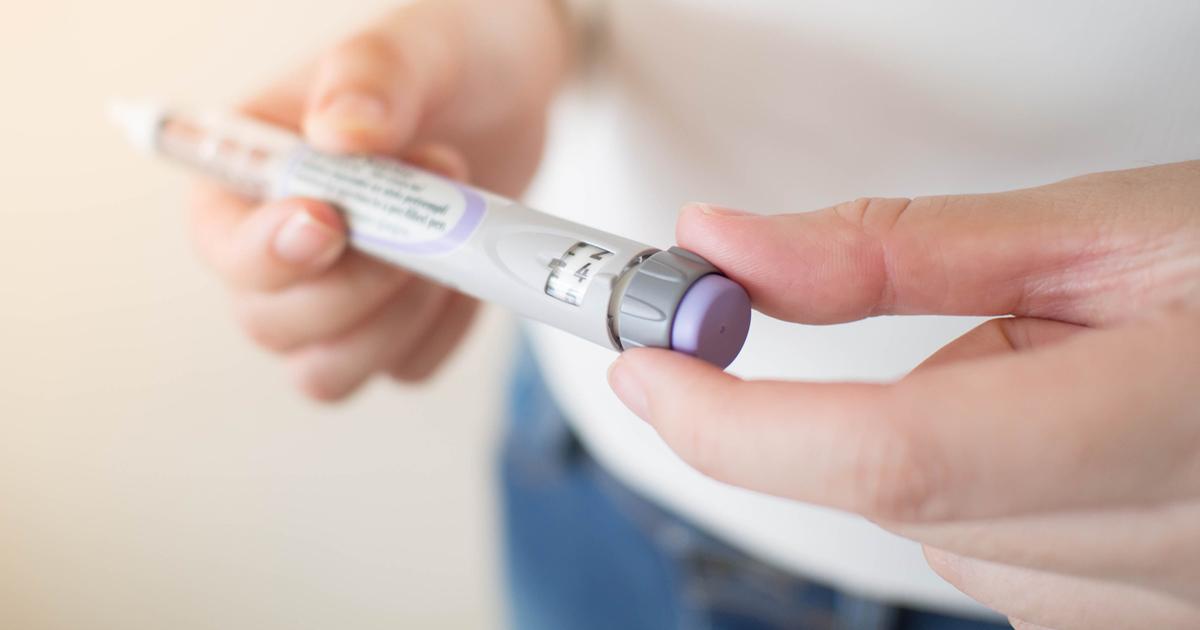 The treatment needs to be injected under the skin (subcutaneously). It is recommended that you inject into the upper arm, lower abdomen, or thighs.
Click on the video to watch a tutorial on how to administer your injectable pen:
Here is a brief set of instructions on how to inject yourself with semaglutide.
Prepare the pen - check the treatment label and that the liquid is clear, not cloudy.
Insert a new needle - attach the new needle to the pen, removing the outer and inner caps to expose it. (Keep hold of the outer cap to help remove the needle after use).
Get your pen ready - hold the pen with the needle pointing up, checking that the dose button is on 0.
Select dose - twist the end of the pen to change the dose to either 0.25, 0.5, or 1, depending on how much you have been prescribed.
Inject the treatment - clean the injection site with an alcohol wipe and insert the needle at a 90° angle. Press and hold the dose button until it reads 0.
After administering your dose, twist the outer cap back onto the needle before removing it and discarding it in a sharps bin.
What if I forget to take Ozempic?
If you forget your weekly dose of Ozempic, inject yourself as soon as you remember. If it has been less than 5 days since your last dose, you shouldn't be affected.
However, if you forget to take your dose for longer than 5 days you should skip it. Wait for your next dose and continue treatment as normal.
What are the possible side effects?
As is the case with all medications, there is a risk of side effects. If you do experience any, they will probably be mild and will go away once you stop the treatment.
Some common side effects of taking semaglutide include:
feeling sick (nauseous)
being sick (vomiting)
diarrhoea
indigestion
heartburn
bloating (of the stomach)
constipation
dizziness
tiredness
For a full list of possible side effects, please consult the patient information leaflet (PIL) that is included in your treatment.
By controlling blood sugar levels, Ozempic can cause a condition called hypoglycaemia (low blood sugar).
Warning signs of hypoglycaemia include:
cold sweat
pale skin
fast heartbeat
shaking
nausea
headache
feeling nervous or anxious
difficulty concentrating
If you have any concerns about your side effects, speak to a doctor for medical advice.
Who can take Ozempic (semaglutide)?
Ozempic can be used by people with type 2 diabetes or obesity. If you wish to take semaglutide for weight loss, you must have a BMI of 30 or above.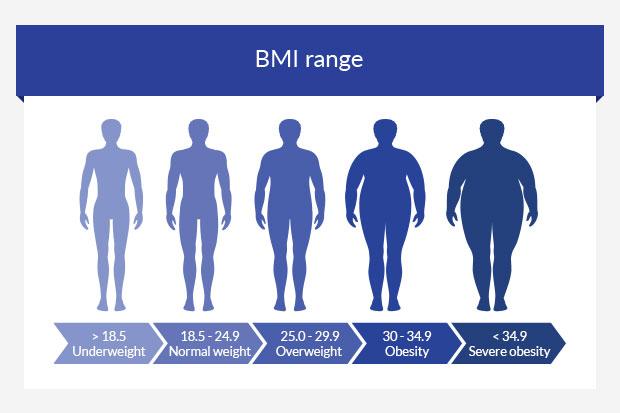 You should not take Ozempic if you:
have type 1 diabetes or diabetic ketoacidosis
are under 18 years of age
are pregnant or breastfeeding
are allergic to semaglutide or any other ingredients in the treatment
You should consult your doctor before taking Ozempic if you:
have diabetic eye disease (called retinopathy)
are taking anticoagulant medication (to stop blood clotting)
have a history of pancreatitis
Ozempic vs other weight loss treatments
You might want to consider alternative treatments as Ozempic is not yet licensed to treat weight loss in the UK.
Saxenda, Wegovy, Trulicity
Below is a table comparing Ozempic with other similar weight loss treatments.
Saxenda, Wegovy, and Trulicity are all taken via an injectable pen.
| | Ozempic | Wegovy | Trulicity | Saxenda |
| --- | --- | --- | --- | --- |
| Active ingredient | Semaglutide | Semaglutide | Dulaglutide | Liraglutide |
| How can it be taken? | | | | |
| Available injectable dosages | 0.25mg, 0.5mg, 1mg | 0.25mg, 0.5mg, 1mg, 1.7mg, 2.4mg | 0.75mg, 1.5mg, 3mg, 4.5mg | 0.6mg, 1.2mg, 1.8mg, 2.4mg, 3mg |
| How often should I take it? | Weekly | Weekly | Weekly | Daily |
| Is it licensed for weight loss in the UK? | | | | |
| Is it available online at euroClinix? | | | | |
Can I buy Ozempic online at euroClinix?
Unfortunately, Ozempic is not available to buy online for weight loss as the treatment is not yet licensed in the UK.
However, you can purchase Saxenda here at euroClinix. Unlike the other weight loss injectables, Saxenda has been fully licensed for weight loss and is clinically proven to be safe and highly effective.
Ozempic FAQs:
Can I buy Ozempic for weight loss without a prescription?
You will need a prescription in order to get access to this treatment. Ozempic can be prescribed by your GP, but it is only available off-label.
How much does Ozempic cost in the UK and where can I buy it?
Currently, the price of Ozempic will vary depending on which pharmacy you purchase it from. To treat weight loss, Ozempic must be purchased privately.
How many doses are in one Ozempic pen?
One pen contains 4 doses, which will provide 1 month of treatment.
How much weight can you lose in a week?
There is no set weight for how much you will lose once you start taking Ozempic. Focus on combining the treatment with exercise and a healthy diet to see optimal results.
Trying to lose weight fast can cause long-term consequences. Instead, focus on losing weight slowly and sensibly, at a rate that is sustainable.
Where can I dispose of used needles?
Used needles must be disposed of in a sharps bin. These are yellow containers made of hard plastic, which come with a lid that opens and closes.
Can Ozempic cause muscle pain?
It is unlikely that you will get muscle pain as a side effect of Ozempic. However, muscle cramps are listed as a possible, but rare, reaction.
Does Ozempic need to be refrigerated?
Before using it for the first time, your Ozempic pen must be stored in a fridge (between 2° and 8° celcius). Once opened, store the pen at room temperature.
Why is Ozempic for weight loss only available 'off-label'?
Ozempic has not yet been approved by a medical regulatory body. This is an organisation that makes sure medicines are safe and effective.
Your doctor can still prescribe Ozempic, but they can only do so 'off-label'. Equally, they might suggest an alternative weight loss pen that has been fully licensed.
Note: You must complete a short online consultation so that our doctor can ensure that the treatment is suitable for you. The above pricing should only be used as a reference. The final decision to issue this treatment lies with the prescribing doctor.