What is Clenil Modulite?
Clenile Modulite is an inhaled steroid treatment to help treat and prevent asthma symptoms including wheezing, shortness of breath and coughing. Asthma attacks are usually triggered by exercises, cold weather, respiratory infections, allergens and stress.
Asthma symptoms are caused by the airways narrowing making it difficult to breath. This is due to the airway muscles getting tighter leaving less room for air to get in and out which can also be exacerbated by excess mucus production.
What are the benefits?
It can be difficult to control asthma attacks when they occur and you may become worried about inducing an attack when doing exercise or during stressful periods. Using beclometasone every day can avoid the symptoms before they occur and help you to lead a normal life. Clenil Modulite can also be used in conjunction with reliever treatments such as Ventolin in the occasion of an unexpected asthma attack.
How does Clenil Modulite work?
The active ingredient in Clenil Modulite is Beclametasone a corticosteroid which can help control the way the lungs respond to triggers by reducing inflammation. Clenil Modulite is inhaled by the user straight into the lungs and is then absorbed. This action stops the allergic response of inflammation in asthmatics helping to keep asthma symptoms under control.
With the common inflammatory response being prevented asthma symptoms can be reduced or eradicated altogether. In addition to reducing airway inflammation Clenil Modulite treatment can also help to prevent mucus which is produced excessively in the lungs of most asthmatics.
This makes it easier to breath and reduces asthma symptoms before they become problematic. As a result using a preventative inhaler can reduce the use of reliever medication which is used in response to asthma attack symptoms.
How do you use the inhaler?
Clenil Modulite has to be used regularly or symptoms can return. The usual frequency of treatment is in the morning and evening unless your doctor has advised otherwise.
If you usually take your reliever inhaler first or are out of breath when your next dose of Clenil Modulite is due. This is to ensure the preventative inhaler gets into the lungs correctly.
Remove the protected dust cap on your inhaler
Exhale as fully as possible
Close your lips around the inhaler mouthpiece
Press the top of the inhaler to release dose and inhale as deeply as possible
Hold your breath for as long as is comfortable
Repeat steps for a second dose
Exhale and replace the cap
Swill mouth after use to avoid fungal infection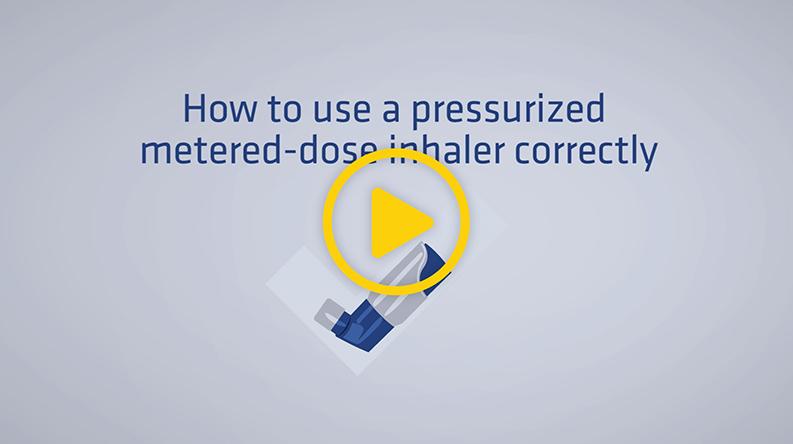 What dosages are available?
There are four strengths of Clenil inhaler available: 50mcg, 100mcg, 200mcg and 250mcg. After your consultation, our doctor will decide which option is best for you and how many puffs per day are required. The most common starting dose for adults is 200mcg twice a day, which can be increased or decreased after speaking to a doctor if you feel that the 200mcg treatment isn't working for you, or if you experience side effects on this particular dosage.
It takes a few days for the medicine to begin to work, so do not increase your dosage without consulting a doctor. If you miss a dosage you should not take more of the medication, it's better to just continue as normal.
Side effects of Clenil Modulite
As with all medication there is a chance of side effects if you are using Clenil Modulite. Because it is an inhaled medication so goes through the throat and lungs before the blood stream the side effects are less likely than tablet or liquid medication. The most common side effects include:
Common:

| | |
| --- | --- |
| | Increased chance of oral thrush |
The risk of these side effects can be minimised by washing out your mouth or brushing your teeth after use. More serious side effects include:
Uncommon:

Hives
Rash
Trouble breathing
If you have any serious side effects this could be a sign that the medication is not suitable for you and that you have an allergy to the ingredients. If this occurs you should discontinue use and seek medical attention.
Precautions when using Clenil Modulite
Most asthma patients can safely use Clenil Modulite as well as a reliever treatment. Patients who avoid alcohol for medical reasons may be advised against using Clenil, as it contains ethanol.
You should take Clenil Modulite with care if you fall into any of the below groups:
Currently or have previously been treated for tuberculosis
Have been told to avoid alcohol for medical purposes
Your asthma is worsening
Always check to make sure you are not allergic to any of its other ingredients. If you have any other medical conditions or are taking other medications, you should mention this during your consultation so that your doctor can advise you as to whether beclometasone is the right treatment for you.
How to buy Clenil Modulite online?
To buy Clenil Modulite safely online you will first need to fill in a quick medical consultation form. This is so that your request can be looked at by a qualified doctor and agreed safe for use with any health problems or medication.
Once agreed the medication will be dispensed, packaged and dispatched to you the same day if order is placed before 4:30pm and will be delivered the following day.
So that you never run out of our Clenil Modulite inhaler euroClinix offers a free prescription reminder service to let you know when to next place an order. The repeat prescription service is fast and easy to use giving you the same fast free delivery service.
Note: You must complete a short online consultation so that our doctor can ensure that the treatment is suitable for you. The above pricing should only be used as a reference. The final decision to issue this treatment lies with the prescribing doctor.