What is Levonelle?
Levonelle is one tablet that can be taken up to 72 hours after unprotected sex to prevent pregnancy. It is up to 95% effective at doing so, however the effectiveness diminishes after time.
Levonelle, or 'the morning after pill', can be taken up to three days after sexual intercourse to prevent conceiving. The earlier you take this medication, the more likely it is to work:
95% effective during the first 12 hours after unprotected sex
85% effective during 12-24 hours after unprotected sex
75% effective during 24-48 hours after unprotected sex
58% effective during 48-72 hours after unprotected sex
The benefits of Levonelle is to prevent pregnancy after unprotected sex and shouldn't be considered a long-term method of contraception, nor is it advised to used the morning after pill within the same 28-day menstrual cycle.
Why is Levonelle effective for 72 hours?
The entire progression from fertilisation to implantation inside the womb can take up to three days, which is why Levonelle can only prevent pregnancy from occurring for up to 72 hours after unprotected sexual intercourse. The quicker you take it after unprotected sexual intercourse, the more effective it will be.
How does Levonelle work?
During the menstrual cycle, a mature egg is released from the ovaries. When this happens the ovary produces progesterone, a female sex hormone that prevents the release of further eggs. Levonelle One Step's main ingredient, levonorgestrel, tricks the body into believing that ovulation has already occurred by making high levels of synthetic progesterone. The production of this hormone prevents the release of further eggs from the ovaries. This is a similar method to combined pill and mini pills.
Levonorgestrel also thickens the natural mucus in the womb, making it more difficult for sperm to enter the womb through the vagina. The less chance the sperm has to survive or reach the womb, the less likely it is that the egg will be fertilised.
Levonorgestrel
(synthetic progestogen)
 
 
 

| | |
| --- | --- |
| | It stops ovulation by tricking the body into thinking it has already produced an egg. |
| | If an egg has already been released, it will stop the sperm from fertilising it. |
| | The lining of the womb will alter so that a fertilised egg would be unable to attach. |
Estimates reveal that 84 per cent of pregnancies will be stopped if this birth control method is taken within 72 hours of unprotected sexual intercourse. The pill is more efficient at stopping pregnancy the earlier you take it, meaning it's important to take it as soon as possible after unprotected sexual intercourse, as opposed to delaying it to the third day.
How to take Levonelle
Levonelle comes in the form of one tablet to be taken with or without water as soon as you obtain it. The effectiveness of Levonelle will diminish over time.
This morning after pill can be taken at any stage of the menstrual cycle. If you are already taking birth control tablets, you should continue to do so as this emergency contraceptive can only be used once during a single menstrual cycle. A barrier contraceptive such as a condom is still recommended for use when having sex to ensure against pregnancy until your next cycle starts.
If you are sick within 2 hours of taking the medication –vomiting or diarrhoea - you should take another one immediately. You should inform your doctor, pharmacist or healthcare provider for advice when buying another morning after pill.
If you answer yes to any of the following questions you should consult a doctor before taking Levonelle.
| | |
| --- | --- |
| Do you suffer from: | Are you currently taking: |
| Disease of the small bowel | Medication to treat epilepsy |
| Severe liver problems | Medication to treat tuberculosis |
| Inflammation of the fallopian tubes | Treatment for HIV |
| | Treatment for fungal infections |
| | Medications used to treat HIV infections |
| | Remedies which contain St. John's Wort |
You have to be 18 years or older to buy this treatment online in the UK. If you are 16, or younger, you will need to consult your doctor first, or visit your local family planning clinic or NHS Walk-in Centre.
Levonelle dosages
Levonelle is a simple one-tablet dose of 1.5mg. This is the only dosage of Levonelle available and is proven to be up to 95% effective at preventing pregnancy. The active ingredient in Levonelle is the synthetic progesterone levonorgestrel. If you wish to buy Levonelle, it is essential to complete a consultation stating all medical history and medication information to make sure this dosage of Levonelle is suitable for you.
Precautions of Levonelle
You should not take Levonelle if you are allergic to progestogen or levonorgestrel. Do not take this medication if you have liver disease or if you have a disease of the bowel or gut that causes malabsorption. This medication can also react negatively to fungal infection medications, as well as herbal medications containing St John's Wort.
Do not take this treatment if you are already pregnant. If you think you may be pregnant, if your period is late or is your last period was over 5 days late or unusually light or uncomfortable, you should inform your doctor, as you might already be pregnant. If you take this treatment while you are pregnant, it will not prevent the pregnancy.
After taking Levonelle:
Day 1
Do not drive or operate heavy machinery if you suffer from dizziness.
If you vomit within three hours of taking Levonelle, consult a doctor or pharmacist.
Day 7
If you were using a form of hormonal contraception, you should continue to take it as normal but also use a form of barrier contraception until day seven, when you can be sure that your usual method of birth control is working as usual.
Day 21
Three weeks after taking Levonelle you should contact your doctor to ensure the medication worked. If you miss your period or it is lighter or heavier that usual you should see a doctor immediately.
Levonelle side effects
As with all prescription medications, Levonelle can cause some side effects. Levonorgestrel mimics the action of progestogen by tricking the body into thinking that ovulation has already occurred. This causes changes to the menstrual cycle, which has a different effect on different people and in some women can cause certain unpleasant side effects.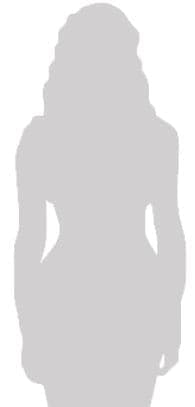 Neurological
Mild headaches are a common side effect for many prescription medications, including Levonelle. Dizziness and feelings of fatigue may also occur temporarily.
Gastric
Vomiting may occur after taking Levonelle. If this is the case, you should speak to a doctor for advice as the pill may not have been effective. Nausea is a commonly reported side effect of this medication.
Gynaecological
You may notice that your periods become disrupted after taking this medication, and you may experience spotting or abnormal vaginal bleeding.
Breast
You may notice that your breasts become tender for a short time after taking Levonelle.
Levonelle side effects
Click on the relevant area of the body to find out about how it may be affected by Levonelle
Most women do not experience side effects as Levonelle 1500mg tablets contain only one hormone, progesterone, which means you are less likely to feel unwell than with earlier versions of the morning after pill. It also has a shorter active time, which means you are less likely to suffer side effects. If you do experience side effects these tend to be light and temporary.
| | | | |
| --- | --- | --- | --- |
| | COMMON | UNCOMMON | RARE |
| Nausea | | | |
| Fatigue | | | |
| Abdominal pain | | | |
| Abnormal vaginal bleeding | | | |
| Vomiting | | | |
| Delayed period | | | |
| Breast tenderness | | | |
| Headache | | | |
| Dizziness | | | |
| Skin reactions | | | |
What to do if you experience serious side effects
The side effects should not last very long after the medication is taken. If they persist or become bothersome you should consult a doctor, as you may be suffering from an underlying condition or be allergic to one of its ingredients.
A more detailed description of all the reported side effects that can occur in women who use Levonelle is printed on the patient information leaflet supplied with the medication. This leaflet should be read carefully before the medication is taken. If you suffer from a side effect that is not listed, you should inform a healthcare professional as soon as possible.
Adjustments to your period
This treatment may make your next period later or earlier than expected by a few days. This may cause bleeding or spotting before you experience your next period. However, if your period is late or substantially heavier or lighter than usual you should consult a doctor. It is recommended that you see a doctor three weeks after taking the medication to ensure it has not had any negative effects.
Where can I buy Levonelle online?
You can buy the Levonelle morning after pill online if you are 18 years or above. This is regulation for all online pharmacies in the UK. You will need to complete a short online consultation before you buy, which will take a few minutes to complete; this will be checked by one of our doctors to make sure you are suitable for this treatment. The medication will then be dispatched from our pharmacy for free next day delivery on any orders made before 4.30pm.
Discretion and speed are the two main factors when buying the morning after pill, both of which euroClinix provides. Avoid any embarrassment or time at the pharmacy or in a doctor's appointment by buying Levonelle online with us.
Please note that this service is only available as a precautionary measure. If you have experienced contraceptive failure and require emergency contraception immediately, you should consult your doctor as soon as possible.