What is Serevent?
Serevent is a clinically proven long-term preventative treatment that can substantially reduce your risk of an asthma attack, in particular after exercise or at night, when the risk of an attack is at its peak. This treatment also helps to keep the airways relaxed and open, making it easier for you to breathe. You can also buy this treatment to effectively treat chronic obstructive pulmonary disease (COPD). The effects of this medication last a lot longer than other asthma treatments, helping to keep your airways open for 12 hours or more. It is available to buy online in three different forms: Evohaler, Accuhaler and Diskhaler.
What types of Serevent treatment are available?
Serevent Accuhaler: This is a dry powder inhalation device that contains blisters, each containing 50 micrograms of salmeterol. This device requires aerosol inhalation, which is done by opening the lever and placing the mouthpiece in your mouth in order to inhale the dose.
Serevent Evohaler: This is a CFC-free metered aerosol dose inhaler, which contains 25 micrograms salmeterol. Like the Accuhaler, this device requires aerosol inhalation, which is done by placing the mouthpiece in your mouth and inhaling.
Serevent Diskhaler: This is a dry powder inhalation device that also contains a blister pack. Every time you inhale, the device loads the blister pack. This device contains 50 micrograms per dose inhalation powder.
How does Serevent work?
Serevent is known as a long acting bronchodilator, with all the forms of this treatment working the same way to prevent an asthma attack from occurring. It does this by using the active ingredient salmeterol, which works by acting on the receptors on the lungs known as beta 2 receptors. This treatment stimulates these receptors and in doing so causes the airways in the lungs to relax and open, which makes breathing easier.
In certain conditions where the airways narrow, such as asthma or chronic obstructive pulmonary disease (COPD), it is harder for air to get in and out of the respiratory system. Salmeterol makes it simpler to breathe by opening up the airways.
This treatment does not open the airways as fast as short-acting beta 2 agonists (relievers) such as terbutaline or salbutamol, nevertheless, it does allow the airways to stay open for a longer time duration. Salmeterol starts to take effect in around 10 to 20 minutes and its effects last for near the 12-hour mark, whereas those of terbutaline or salbutamol begin within 5 minutes and last for about 4 to 6 hours. As a result, this means salmeterol is used to avert asthma attacks, chest tightness, wheezing or shortness of breath, as opposed to relieving them.
How to use a Serevent inhaler
This treatment is used as an inhaler device. Inhaling the medication allows it to act directly in the respiratory system where it is most impactful. It also lowers the potential for side effects in other body parts, since the amount absorbed into the bloodstream through the lungs is much lower than if it were taken orally by mouth.
It is generally advised to use these inhalers twice daily. Nonetheless, you should carefully follow the instruction given by your doctor or healthcare provider on how many inhalations you should use daily. Do not go over the prescribed dosage.
You should use this medication as prescribed by your doctor. This medication should only be used before an asthma attack. All Serevent inhalers should be used twice daily, which amounts to a 50mcg dose. If your asthma is more severe then a doctor may recommend that you buy an increased dosage of 100mcg, taken twice daily. It is advised that you speak to a doctor if you believe that the starting dose of this medication is not effective enough.
How to correctly use Serevent evohaler?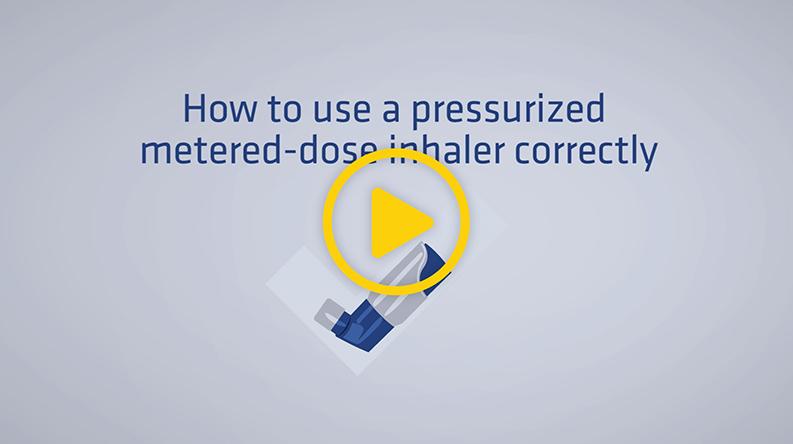 Serevent precautions
This medication is only suitable as a preventative treatment and should not be used during or after an attack has occurred. If you are allergic to the active ingredient or any of the ingredients used in this medication then you should not buy this treatment. This medication should not be used if you are pregnant or breastfeeding. If you are using any other medication, including other asthma treatments, you should not use Serevent. Other conditions, such as high blood pressure, heart disease, diabetes or thyrotoxicosis, may adversely affect how this treatment works, so it is important to provide all relevant medical information when you complete the online consultation before ordering the Serevent inhaler.
Serevent side effects
All prescription medications can cause side effects, however, not everybody will experience them. Side effects caused by Serevent may potentially include swellings of the lip, face, tongue or throat or feelings of dizziness or nausea. If any of these possible side effects persist you should speak to a doctor to discuss your condition. More information on the side effects caused by this medication can be found in the patient information leaflet.
How to buy Serevent inhalers online
If you are looking to prevent asthma attacks and treat chronic obstructive pulmonary disease (COPD), the Serevent inhaler is available to buy quickly and securely online at euroClinix, provided you have been recommended or prescribed this treatment for asthma or COPD in the past. We also require that you fill out our quick, simple online consultation form. Once this is approved by one of our doctors, ensuring this treatment is safe for you to use, a prescription will be sent out to our UK pharmacy. From here your medication will be sent directly to you via our next day delivery service.
Note: You must complete a short online consultation so that our doctor can ensure that the treatment is suitable for you. The above pricing should only be used as a reference. The final decision to issue this treatment lies with the prescribing doctor.