What is Viagra?
Viagra, often referred to as 'the blue pill', is a popular erectile dysfunction treatment. Since its introduction, it has helped millions of men in the UK and across the world approach their sex lives with greater confidence. It can conveniently be bought over the counter and online. Viagra is effective in as little as 30 minutes, providing results for up to four hours. Viagra is taken orally in the form of a 25mg, 50mg or 100mg tablet.
How does Viagra work?
Viagra tablets work for patients with ED by increasing blood flow to the penis, so you can achieve an erection sufficient enough for sexual intercourse. In all cases it is essential that you experience sexual stimulation for Viagra to take full effect.
To gain a more thorough understanding of how Viagra works, you first need to understand how an erection is achieved. When you are feeling sexually aroused, a natural substance in the body called cyclic GMP is released to help widen the blood vessels in your penis. This should cause the vessels to dilate, allowing more blood flow to enter the penis, causing it to become erect.
Cyclic GMP is broken down by a different enzyme in the body called phosphodiesterase type 5. However, when present in abundance, this enzyme can restrict blood flow in the penis, even when you are sexually aroused. As a result, your penis will remain flaccid. Sildenafil, the active ingredient in Viagra keeps blood vessels dilated for longer and increases blood flow to the penis. The end result is a stronger erection that can be maintained for longer. As is the case with normal erections, adequate sexual stimulation is required for the medication to take effect and help maintain your erection.
Who can take Viagra?
Most men who are above 18 years of age and are experiencing recurrent problems of erectile dysfunction can order a course of Viagra tablets online. There are certain conditions or treatments with which you can't use these Viagra tablets, so it's important to answer the online consultation in as much detail as possible.
As with all impotence medication, taking the right dose is very important. The correct dose depends on your health condition. If you are buying Viagra for the first time, it is advisable to try a low dosage and work your way up if required, thus avoiding an unnecessary risk of side effects.
How to take Viagra tablets
Viagra is available to order online in three strengths: 25mg, 50mg and 100mg. One tablet should be swallowed whole 30 to 60 minutes prior to sex. The tablet can be taken on an empty stomach or with food, although high-fat meals may reduce the efficacy. Furthermore, consuming too much alcohol while taking Viagra also weakens its efficacy and can lead to a higher risk of side effects.
The tablet should be swallowed whole with some water. Do not take more than one Viagra tablet in a day. If you would like to take an impotence medication that is optimised for daily intake, Cialis Once A Day would be a better option. If you are unsure which dosage strength to take, contact us and we can help you to decide.
Viagra Dosages
Viagra is available in three different dosages – 25mg, 50mg and 100mg. Our doctors will prescribe a course that is best suited to your needs, which is why it is important to document your medical history in the online medical consultation.
25mg dosage
This is the lowest dose of Viagra available and is typically recommended to men who are aged 65 and over. Patients who have experienced a long history of sexual health problems or those who are currently taking alpha-blockers are given this dosage. If you are a first time buyer of Viagra, this is probably the best dosage to start with as side effects are not at as strong with this low dose and clinical trials have proven to be effective in as many as 63% of men in the experimental group. It is also important to remember that if you are using Viagra for the first time, it may take a few attempts before any significant change in sexual performance occurs.
50mg dosage
This dosage has a very high success rate among ED patients and is therefore the most commonly prescribed Viagra dosage in the UK. In clinical trials, 74% of men in the experimental group experienced positive outcomes after using this dosage.
100mg dosage
If you are completely healthy or if the lower doses of Viagra have had little to no effect on your ability to maintain a strong erection, one of our doctors will likely prescribe this dosage. Over 85% of the research participants taking the 100mg said the increased dosage helped them sustain a stronger erection. Though there is a slightly higher risk of side effects with this Viagra tablet, there is also a greater chance of it working for patients who need it.
Viagra side effects
Viagra is a tried and tested impotence treatment that is generally well tolerated if used correctly. As with many prescription medications, some men may be more prone to develop side effects, especially if it is the first time they are using a treatment such as this one. These effects are mostly mild and tend to pass as soon as your body becomes used to the medication.
Some of the most common side effects of Viagra can include:
headaches
hot flushes
dizziness
blocked nose
nausea
back pain
muscle pain
If you experience anything more serious, or if any of these side effects listed above persist, contact a doctor immediately.
Viagra precautions
As with all prescription medications, Viagra is not always appropriate for every patient.
| Alcohol | Food |
| --- | --- |
| Alcohol can be taken with Viagra, although it may cause the medication to be less effective. | Heavy meals can cause Viagra to take longer to become effective. |
| Driving | Women |
| Taking Viagra can make you drowsy so you shouldn't drive or operate heavy machinery. | Women should not use Viagra, as it has only been approved for use in men. |
You should be sure that your condition is not a symptom of an underlying medical problem and that the erectile dysfunction is physical, rather than psychological. It is also very important to ensure that you are in adequate health for sexual intercourse, as some men with heart conditions will be advised to abstain in order to limit the risk of suffering from a heart attack. In this case, you will not be prescribed the medication.
Risk groups:
Contraindicated:

The elderly
Men who suffer from a decreased or damaged liver function
Men who suffer from a disease that effects the heart or blood vessels
Men suffering from bleeding disorders such as haemophilia
Men with an active peptic ulcer
Men who have a physical abnormality to the penis

After recently suffering from a heart attack or stroke
Severe heart disorders or severe heart failure
If you have low blood pressure (hypotension)
If you're currently taking nitrates
If you suffer from liver problems
If you suffer from serious eye conditions
If you are allergic to any of its active ingredients
Sickle cell anaemia
Galactose intolerance
Peyronie's disease
When taking Viagra, be sure not to take any medications that you have not mentioned to your doctor. It is also important that you don't increase the dosage that has been prescribed to you without first consulting a physician. Do not take Viagra tablets that have passed their expiry date, and ensure you store the tablets in a cool place out of reach of children.
Viagra and other medications
Whether you're taking a herbal medication, a prescription drug or a non-prescription medicine, all of them might impact on the effects of Viagra in some way. This could put you at risk of experiencing heavier or increased side effects. Sometimes a combination of Viagra and another drug isn't entirely safe, but most risks can be avoided by informing your doctor who may change the dose or medication.
Prescription medication
If you are taking nitrates you will not be prescribed Viagra under any circumstances
Viagra and Nitrates have similar effects in causing the muscles to relax and the vessels to enlarge. When this occurs the blood pressure drops and, in conjunction, the two medications can cause a drastic drop in blood pressure. This can often be detrimental to the health of patients, particularly those suffering from a heart condition such as angina, as it can instigate a heart attack.

Nitrates: Examples of nitrates are glyceryl trinitrate, isosorbide mononitrate and nicorandil.
Amyl nitrate: More commonly referred to as poppers, amyl nitrate will also lower your blood pressure dangerously if used in conjunction with this impotence treatment.
If you are taking alpha-blockers you should inform your doctor
Alpha-blockers are used to lower high blood pressure. If controlled, Viagra can be taken safely with alpha-blockers such as Alfuzosin and Indoramin. If you are taking alpha-blockers, your doctor or pharmacist will start you on a low dose of Viagra initially and monitor your reaction before raising the dosage.
If you are taking any other medications for the treatment of erectile dysfunction, such as Levitra or Cialis, you should not take Viagra at the same time. This is because the combination of the two drugs can lead to an excessive amount of sildenafil in the blood, causing the blood pressure to drop dangerously low.
Other substances which may interact with Sildenafil
St. John's Wort, a herbal remedy often used to treat depression, can be taken with Viagra without presenting a health risk. However, it can reduce blood levels of the medication and therefore reduce its effectiveness, as well as causing the active ingredient to be eliminated from the body more rapidly than usual.
Although most herbal medications and supplements will not have any negative effects when taken with Viagra, it is important to mention them to your doctor if you take them regularly, as in conjunction with other medications or conditions they can have negative side effects.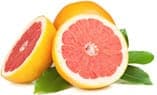 Although Viagra can be taken with or without food, heavy and greasy meals can make the medication take longer before becoming effective. Eating grapefruit or drinking grapefruit juice may increase the blood levels of Viagra, so it is advisable to avoid it. Viagra will be most effective if it is not mixed with alcohol.
How do I buy Viagra online?
If you are looking to successfully treat erectile dysfunction (ED) and significantly improve your sexual performance, Viagra can help. To buy fast-acting Pfizer Viagra tablets online, you need to complete a free online medical consultation. Completing it will provide one of our doctors with details of your medical history. This is a strictly confidential process that should take no longer than a few minutes to complete. Once the online consultation has been reviewed and approved by a UK qualified doctor, your prescription Viagra will be dispatched from our registered UK pharmacy for free next day delivery.
We understand the importance of discretion, which is why we deliver all of our medications in plain, tamper-proof polyethylene courier bags. There will be no mention of euroClinix on the outside of the package.
If you have any further questions about how to buy Viagra or other medications online, please contact us and we will be happy to help. Our customer service network is here to guide you through the consultation process.