What is Lipitor?
Liptor is an effective treatment for high cholesterol that has been clinical proven to prevent related cardiovascular conditions including heart attack and stroke. Liptor is the brand name for the treatment Atorvastatin which belongs to a group of medications known as statins.
Lipitor belongs to a group of drugs called HMG CoA reductase inhibitors. This medication has the ability to reduce the levels of bad cholesterol and triglycerides in the blood, at the same time increasing the levels of good cholesterol. You can buy Liptor online at euroclinix without having to visit your doctor to obtain a prescription
What are the benefits of Liptor?
If you suffer from high cholesterol, you could be at risk of serious health conditions such as heart disease, angina, blood clots and stroke – even if you do not notice any symptoms. Some patients can lower their levels by simply adopting certain lifestyle changes such as a low cholesterol diet and regular exercise. However, in some cases statin medications such as Lipitor are necessary to reduce cholesterol or triglyceride levels, and can improve the life expectancy of many patients.
How does Lipitor work?
The active ingredient in Liptor is called atorvastatin calcium. This is a type of statin which will stop the enzyme HMG-CoA reductase from producing levels of bad cholesterol in the liver. When cholesterol is formed it is then transported around the body via the blood stream, but in high levels can form a hard plaque that can stop the blood pumping around the body as it should. As Liptor is absorbed into your body as well as reducing the production of bad cholesterol it is also able to reduce the amount currently present in the blood. It is usually prescribed on a long term basis even after levels are satisfactory to maintain health cholesterol levels. The lowest dose is prescribed first and increased only if the bad cholesterol levels have not improved significantly by the time they are next tested.
Statins such as Lipitor work by limiting the ability of the enzymes which produce "bad" cholesterol (LDL) in the liver. By reducing the amount of "bad" cholesterol, the body will work to produce "good" cholesterol (HDL), which helps to create blood cells and hormones but does not stick in the arteries and strain the heart.
How do you take Lipitor?
Before you take Liptor high cholesterol treatment you should read the instructions enclosed or download them at the bottom of this page. This will give you comprehensive instructions and information regarding the treatment. To take Liptor you should:
Take one tablet each day around the same time
Liptor should be taken with a glass of water.
You can take Liptor with or without food.
It is advisable to take your tablet in the evening as it is proven to be most effective at this time due to the fact the body makes cholesterol in higher amounts while you sleep.
You should also make sure to avoid consuming grapefruit at the same time as you take statins, as the fruit has properties which could limit the effects of Lipitor. You should also not mix the medication with large quantities of alcohol. Your doctor will prescribe the best dosage for you, as it is available in film-coated tablets of 10mg, 20mg, 40mg and 80mg.
What happens if I miss a dose?
If you miss a dose for any reason, you should take the missed dose as soon as possible. It is advised that you skip the missed dose if your next is less than 12 hours away. It is essential that you do not take extra medicine to make up your missed dose, as this will not boost the effectiveness of the process and may cause harm to the body as a result of an overdose.
What are the side effects and precautions of Liptor?
All prescription medication can cause some side effects, but they are relatively rare and often pass after the body adapts to the ingredients. Some of the more common side effects include headaches, nausea, muscle pain, inflammation of the nasal passages and fatigue. A small number of patients may suffer from an allergic reaction to the medication and should immediately consult a doctor. Some of the symptoms of an allergic reaction include swelling of the face or severe skin rashes.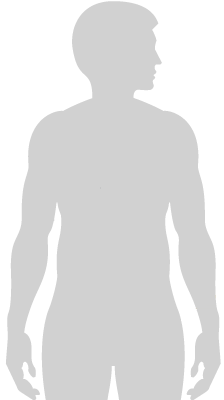 Neurological
Headaches are among the most common side effects of Lipitor. Dizziness is less common, as is changes in taste and loss of memory.
Gastric
Stomach discomfort and abdominal pain may occur after taking Lipitor, possibly accompanied by nausea. Experiencing severe stomach pain is rare.
Skin
It is uncommon to experience skin reactions such as itching or a rash, but this may occur.
Muscular
Pain in the muscles or joints is fairly common but this should only be mild and temporary.
Lipitor side effects
Click on the relevant area of the body to find out about how it may be affected by Lipitor
Many of the common side effects aren't a cause for great concern, but should be reported if they bother you. Allergic reactions can occur in less than one in every one to 10 people out of a 100, which is why you should only take it if your doctor feels that this treatment is completely suitable for you to take. You should seek immediate medical attention if you experience any symptoms such as wheezing, difficulty breathing or swelling of the face or mouth.
| | | | | |
| --- | --- | --- | --- | --- |
| Side effects | Common | Uncommon side effects | Rare side effects | Very rare side effects |
| Nasal inflammation, throat pain and nose bleeds | | | | |
| Allergic reactions | | | | |
| Increases in blood sugar levels (if you have diabetes continue careful monitoring of your blood sugar levels), increase in blood creatine kinase | | | | |
| Headache | | | | |
| Nausea, constipation, wind, indigestion, diarrhoea | | | | |
| Joint and muscle pain | | | | |
| Abnormal liver function | | | | |
| Anorexia | | | | |
| Nightmares, insomnia | | | | |
| Dizziness, numbness or tingling in the fingers and toes, reductions of sensation to pain or 
touch, change in sense of taste, loss of memory | | | | |
| Blurred vision | | | | |
| Ringing in the ears and/or head | | | | |
| Vomiting, abdominal pain and/or pancreatitis | | | | |
| Hepatitis | | | | |
| Skin rash and itching, hives, hair loss | | | | |
| Neck pain, muscle fatigue | | | | |
| Fatigue and generally feeling unwell | | | | |
| Urine tests that are positive for white blood cells | | | | |
| Visual disturbance | | | | |
| Cholestasis | | | | |
| Tendon injury | | | | |
| An allergic reaction (sudden wheezing and chest pain or tightness, swelling of the eyelids, face, lips, mouth, tongue or throat, difficulty breathing and/or collapse) | | | | |
| Hearing loss | | | | |
| Breast enlargement in men and women | | | | |
When taking this medication you should avoid eating any types of food that are high in cholesterol or fat. This medication will not be of full effect in lowering high cholesterol if you do not follow a cholesterol-lowering diet plan.
It's advised that you avoid drinking alcohol. Alcohol can cause triglyceride levels to rise and may increase your risk of liver damage.
In cases where grapefruit interacts with Lipitor, this may cause a lead to potentially dangerous effects. When taking this medication, it's advised to avoid consuming any substances that contains grapefruit.
Can you buy Lipitor online?
The medication is available to purchase online at euroClinix and you can buy Lipitor after filling in an online consultation form, which will be reviewed by a doctor in order to determine whether this medication is the most effective treatment for you to reduce cholesterol. After you have been issued a prescription, you will receive your order within 24 hours through our free next day delivery service.
To ensure you don't run out of Liptor, at euroClinix we offer a prescription reminder service to let you know when you are running low. You can use the repeat prescription online service to order repeat medication even faster.
Note: You must complete a short online consultation so that our doctor can ensure that the treatment is suitable for you. The above pricing should only be used as a reference. The final decision to issue this treatment lies with the prescribing doctor.