Combined contraceptives
'Combined contraceptive' (female hormone contraceptive) often referred to as 'the pill' contains oestrogen as well as progestogen. It is highly effective in preventing the ovaries from producing eggs by changing the hormonal balance in your body. Combined contraceptives essentially stop all processes relating to conception, which then prevents you from conceiving. The pill is used by roughly 100 million women around the world and up to 3.5 million in the UK. It is the most popular form of contraception because it is over 99% effective and has many benefits - as seen in the 'Benefits of Contraception Pills' section below.
Mini-Pill
The mini-pill or the progestogen-only pill (POP) has been around for over 40 years, is clinically proven and is 99% effective. Unlike the combined contraceptive it does not contain oestrogen, meaning it can be taken if you are breastfeeding. It is also much milder than the combined pill, with fewer side effects. It can reduce the likelihood of fertilisation by affecting the motility in the fallopian tubes - stopping ovulation is the primary way particular modern pills - such as Cerazette and Noriday - achieve contraception.
Contraceptive Patch
The contraceptive patch is stuck to the skin - like a nicotine patch - and it works in the same way as the combined contraceptive pill, but only needs to be replaced once a week. The patch is for women who find it inconvenient to take a pill every day, or suffer from negative side effects when using oral contraception. Evra - a form of patch we provide - has been available for women in Europe since the mid-2000s and is the only contraceptive that needs to be replaced once a week. It is over 99% effective. This makes it one of the most convenient and efficient ways to prevent pregnancy.
Contraceptive Ring
The vaginal contraceptive ring is a new method of contraception for women, which contains oestrogen and progestogen. It is a small, soft, plastic ring, which is inserted into the vagina, where it remains for three weeks. After this three-week period, a new ring needs to be inserted after one ring-free week. The ring is so effective that it protects you during the ring-free week too. The vaginal ring is more than 99% effective if it is used correctly, with approximately 1.5 million women using the NuvaRing - a ring that we provide - in 32 countries across the world.
Emergency Contraception
Emergency contraception helps to prevent pregnancy after sexual intercourse if another contraceptive methods have failed. For example, this could be the case if a condom (male or female) splits. The two forms of emergency contraception are the 'morning-after pill' – also known as the emergency contraceptive pill - and an intrauterine contraceptive device (IUD), which is referred to as the 'coil' and is made of copper. The two emergency contraceptive pills we have to offer are Levonelle, which can be taken within 3 days (72 hours) after sex and ellaOne, which can be taken within 5 days (120 hours) after sex. Both these forms of emergency contraception work by delaying ovulation.
Compare Contraceptive Methods
| | Combined pill | Mini-pill | Contraceptive ring | Contraceptive patch | Emergency Contraception |
| --- | --- | --- | --- | --- | --- |
| | | | | | |
| Effectiveness | Over 99% | 98 to over 99% | Over 99% | Over 99% | Between 58% and 98% |
| Action | Once daily for 21 days; 7-day break | Once daily for 28 days; no break | Once daily for 21 days; 7-day break | Once a week for 3 weeks, 7-day break | Once within 3-5 days of unprotected sex |
| Hormones | Oestrogen and progestogen | Progestogen | Oestrogen and progestogen | Progestogen | Progestogen |
| How it works | Prevents ovulation, thickens cervical mucus and alters the womb lining | Thickens cervical mucus and alters the womb lining | Prevents ovulation, thickens cervical mucus and alters the womb lining | Thickens cervical mucus and alters the womb lining | Prevents ovulation, thickens cervical mucus and alters the womb lining |
| Main benefit | Daily contraceptive, regulates menstrual cycle, helps alleviate PMS symptoms | Daily contraceptive, regulates menstrual cycle, helps alleviate PMS symptoms | Daily contraceptive, regulates menstrual cycle, helps alleviate PMS symptoms | Weekly contraceptive, regulates menstrual cycle, helps alleviate PMS symptoms | Can be used in the event of contraceptive failure |
| | More Info | More Info | More Info | More Info | More Info |
Benefits of Contraceptive Pills
The most obvious benefit of contraceptive pills is that they are 99% effective at preventing pregnancy from occurring, if taken correctly. Of course, the effectiveness of these pills is dependent on the individual taking each pill daily as prescribed.
Contraceptive pills are popular because they are so reliable and easy to take, unlike methods such as an implant, which can only be fitted by a medical professional. They also have a very low risk of side effects and allow you to get on with your daily life.
These are the most well known benefits of contraceptive pills, but there are also other advantages that this form of contraception has:
They alleviate period pain
Imagine having less intense period pains or even not suffering from them at all. Contraceptive pills can help to abolish cramps and menstrual pains, which can enable you to be more active and help you to feel more healthy and comfortable during your time of the month.
They make your periods shorter and lighter
The combined pill has a regulatory effect on your periods, making them shorter and lighter. This means you will always know exactly when your period will start and how long it will last.
The more regular and lighter periods have a secondary benefit in that they reduce your risk of developing an iron deficiency otherwise known as anaemia
Reduced risk of certain cancers
Research has shown that the combined pill actually decreases the chance of you developing certain forms of cancer, including ovaries, womb and bowel.
Can help treat and prevent hormone-related conditions
Some contraceptive pills contain ingredients that can help to treat or prevent conditions like acne and excess hair growth.
One of the biggest advantages to using the combined pill as your contraceptive method of choice is the sheer variety of options available. Here at euroClinix we offer 15 different types of combined contraceptive pill, each containing a different mix of synthetic hormones but offering 99% effective protection against pregnancy. This means that even if one combined pill proves to be unsuitable, the likelihood is another option will prove to be more appropriate.
Contraceptive Pill Side Effects
There is a risk of side effects with all medication, however with contraceptives they are uncommon. If they do occur, they are usually only noticeable during the first few months of use, after which point they should begin to subside. If they persist beyond this time, you might be advised to change the type of pill you are taking. There are many to choose from and you should be able to find one that is more suited to you.
As with all hormonal medications, the side effects can vary in their level of severity depending on how your body reacts to the pill. If these side effects persist, it is best to contact a doctor or natural family planner to discuss your options.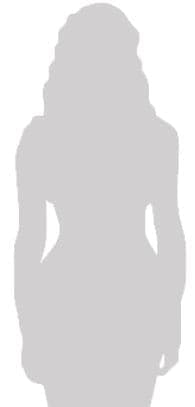 Neurological
Headaches are a common side effect of contraceptive pills. More serious headaches and migraines are less common.
Gastric
Stomach upsets are fairly common and can occasionally result in vomiting. Some women experience slight weight gain, but weight loss is rare.
Gynaecological
Some women who take a contraceptive pill will experience changes in their libido.
Breast
It is quite common to experience breast soreness or tenderness in the first few weeks or months after starting a new pill. In very rare cases, you may notice breast discharge.
Contraceptive pill side effects
Click on the relevant area of the body to find out about how it may be affected by Contraceptive pill
How common are side effects?
In the table below, "common" refers to side effects that between 100 and 1,000 women in 10,000 experience. "Uncommon" side effects are experienced by between 10 and 100 women in 10,000. Those side effects which are deemed to be "rare" affect between one and 10 women in 10,000.
| | | |
| --- | --- | --- |
| COMMON | UNCOMMON | RARE |
| Feelings of general sickness | Vomiting | Discomfort while wearing contact lenses |
| Stomach ache | Fluid retention | Weight loss |
| Slight weight gain | Migraines | Increased libido |
| Headaches | Loss of libido | Vaginal discharge |
| Mood changes | Skin rash | Breast discharge |
| Breast soreness/tenderness | Breast enlargement | Chloasma |
Who has a higher risk of experiencing side effects?
There are a few factors that can cause or increase the level of severity of a number of contraception side effects. These are:
Are contraceptive pills safe?
There has been a great deal of debate as to whether there is a greater risk of cancer when taking contraceptive pills. In the past, it was thought to increase your risk of developing breast cancer. There may be a slight increase in your risk of developing cervical cancer, but this is highly unlikely and is preventable with regular smear testing.
To make sure that you use contraceptive pills safely, use them exactly as instructed and monitor yourself while you are on them. If you feel uncomfortable using a particular birth control pill, you should maybe explore a pill that contains different levels of oestrogen and/or progestogen, or a pill that is available in a lower dosage. If you wish to compare the various medications we offer before making a purchase, please visit our compare contraceptive methods page.
Can I buy prescription contraceptives online?
EuroClinix offers the most popular and effective contraceptive methods available in the UK to help you to successfully prevent pregnancy. Ranging from the contraceptive pill, the mini-pill, the patch, contraceptive ring and emergency contraception, you can buy the contraceptive that suits you best. All you need to do is choose a contraceptive method from the choices available and complete a quick and confidential online consultation with our doctors, so they can make sure it's safe for you to use. If you place an order with euroClinix, it will be sent to you in discreet packaging via our free next day delivery service.