What is ellaOne?
The morning after pill tablet ellaOne is emergency contraception that can be taken up to five days after unprotected sex and is 98% effective at preventing pregnancy. Whilst the ellaOne pill shouldn't be used as a regular contraceptive, if you happen to have forgotten protection, barrier contraceptives such as condoms have broken or you've missed two or more combined or mini pills, you can take this one tablet to offer near total protection.
It helps to prevent pregnancy for up to five days after contraceptive failure or unprotected sex. In clinical trials, the active ingredient in ellaOne, called ulipristal acetate, was proven to be more effective during the first three days with fewer women falling pregnant. It has a success ratio of stopping pregnancy more than any other alternative emergency contraceptive tablet. The ellaOne tablet is different to that of other emergency contraception as it is consistently effective for up to five days, instead of diminishing over time.
How does ellaOne work?
During a woman's monthly cycle, the ovaries release an egg. The body then releases progesterone to let the ovaries know that they should not produce another. ellaOne's active ingredient, ulipristal acetate, is a selective progesterone receptor modulator (SPRM) that alters the progesterone levels in body and this delays an egg from being released for fertilisation.
The active ingredient is also believed to modify the lining of the womb, preventing it from being prepared for a fertilised egg. Therefore, if an egg is released from the ovaries and is fertilised, it will not implant into the womb and consequently pregnancy is prevented. This is a similar process to combined pills and mini pills.
Ulipristal acetate
(synthetic progestogen)
Prevents ovulation and
thickens womb lining
The entire process from fertilisation to implantation inside the womb can take up to five days, so this treatment can prevent pregnancy from taking place for up to 120 hours after unprotected sexual intercourse.
It is estimated that for every one hundred patients who take this treatment up to five days after unprotected sexual intercourse, approximately 2 women will become pregnant.
How to take ellaOne?
Morning after pills come in single dosage; just one tablets to take as soon as possible. For ellaOne tablets, this contains 30mg of ulipristal acetate.
Each ellaOne tablet should be taken with a glass of water within five days - or 120 hours - after your regular contraception has failed or you have had unprotected sex.
This medication can be taken with or without food.
If you vomit within 3 hours after taking a pill, you should contact your doctor as soon as possible.
This medication can only be taken once during your menstrual cycle. After taking ellaOne, you should continue to use your regular contraception alongside a barrier contraceptive until your next period, to safeguard against pregnancy. Once you start your new pill pack (combined or mini options), you will be 99% protection against pregnancy again.
Women should also avoid breastfeeding for 36 hours after taking ellaOne. Do not have unprotected sex, as emergency contraception will not prevent you from becoming pregnant in the future. If you accidentally take too much ellaOne, you should consult your doctor.
ellaOne dosages
Every ellaOne tablet comes in just one dosage of ulipristal acetate. Rather than a synthetic progestogen that is used in Levonelle or combined and mini oral contraceptive, ulipristal acetate is a selective progesterone receptor modulator (SPRM). This is a dose of 30mg that has been clinically proven to be highly effective.
Taking elleOne with other medications
Some medications can have a negative effect when combined with ellaOne, or make it less effective in preventing pregnancy. It is important to inform your doctor of any other medications you are taking in order to ensure that it will be safe for you to use. Some of the medications that have a negative effect include:
Medications used to treat epilepsy
Medications used to treat HIV
Medications to treat bacterial infections
Herbal remedies containing St. John's Wort
Precautions of ellaOne
There are a number of precautions to be aware of before buying ellaOne. These include some of the following. When completing your consultation, remember to include your medical history and current medication.
The ellaOne emergency contraceptive pill may be less effective when used alongside treatments for HIV, bacterial infections and herbal remedies such as St John's Wort.
This treatment should not be taken by women who are pregnant or think they may be. If you believe you could be pregnant, if your period is late, or if your last period was more than five days late or uncommonly light or heavy, you should inform your doctor immediately as you may be pregnant. Taking this treatment if you are already pregnant will not prevent the pregnancy.
Currently, it is not known if this treatment passes into breast milk. After taking one of these pills, it is advised that women who are breastfeeding should not do so for the following 36 hours. Before taking this pill, you should not breastfeed your baby. You can then use a breast pump to extract the milk and remove it. Breastfeeding can then be resumed after 36 hours.
Furthermore, this medication should not be consumed with emergency contraceptives containing levonorgestrel (Levonelle one step or Levonelle 1500). It will not have a combined effect with these; in fact ellaOne is expected to make Levonelle less effectual.
Do not take ellaOne:
If more than 120 hours (five days) have passed since you have had unprotected sex, or your period is late. This means that you could already be pregnant. In this case ellaOne will not be effective and could even be harmful.
If you have a severely decreased liver function.
If you are under the age of 18.
If you have any allergies to the ingredients in this emergency contraception pill, particularly the active ingredient ulipristal acetate.
Inform your doctor:
If you suffer from liver disease
If you have severe asthma
If you are worried about sexually transmitted infections, as ellaOne will not provide protection against them
ellaOne side effects
Side effects with this medication are very rare but users have reported a few. As ellaOne is just one dosage, if you do experience side effects, these tend to be mild in temperament and temporary.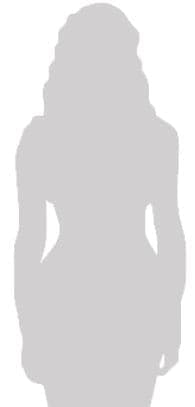 Neurological
It is possible that you will experience a mild headache and some dizziness after taking ellaOne. Migraines are less common but may still occur. You may also notice that your mood is temporarily affected by this medication.
Gastric
Nausea is a fairly common side effect of this medication. You may also notice that your appetite is affected.
Gynaecological
Gynaecological side effects are not commonly reported but there is a possibility that you ma experience some abnormal vaginal bleeding. Pain during sex as a result of ellaOne is rare.
Eyes, Nose and Mouth
It is possible that you may experience acne as a side effect of this medication. Visual disturbances, including a sensitivity to light, are very rare, as are nosebleeds and nose congestion.
ellaOne side effects
Click on the relevant area of the body to find out about how it may be affected by ellaOne
More common side effects include nausea and fatigue. Less common side effects include irregular bleeding, diarrhoea, vomiting, headache, lower abdominal pain, dizziness and a delayed period. Side effects are usually very mild in nature and last only for a short period of time. If they persist, you should contact your doctor as soon as possible.
| | | | |
| --- | --- | --- | --- |
| | COMMON | UNCOMMON | RARE |
| Nausea | | | |
| Dizziness | | | |
| Abdominal pain | | | |
| Breast tenderness | | | |
| Mood swings | | | |
| Abnormal vaginal bleeding | | | |
| Acne | | | |
| Migraine | | | |
| Appetite changes | | | |
| Visual disturbances | | | |
| Kidney problems | | | |
| Sensitivity to light | | | |
| Nosebleeds | | | |
| Nose congestion | | | |
| Pain during sex | | | |
Where can I buy ellaOne online?
You can buy this treatment online after completing an online consultation with euroClinix. The consultation is strictly confidential and will require you to answer some details about your medical history and current medication so that our doctor can assess your suitability. When ordering emergency contraception, you need the medication fast, so we offer a quick process with free next day delivery in orders made before 4.30pm.