What is Ureaplasma Urealyticum?
Ureaplasma Urealyticum is a bacterial infection that affects the male and female reproductive systems. It can cause pain, discharge, or further health conditions if left untreated.
Ureaplasma bacteria live naturally in the body and are usually harmless. However, if these bacteria increase too much in number, they can cause complications.
You will need to take a prescribed course of antibiotics to restore the bacteria levels back to normal.
How do you get Ureaplasma Urealyticum?
The main cause of UU is unprotected sex. As the infection is usually asymptomatic, it is frequently passed on during sex as people are not aware that they have it.
It can be transmitted via all of the following forms of sexual contact:
Other causes of UU (which are rarer) include:
bacteria duplicating without having had any sexual contact
childbirth (a pregnant woman can pass the infection to her child)
What are the symptoms?
Unfortunately, UU is often symptomless and can go undetected until it has caused further problems.
Two conditions that are more likely to develop if you have UU are urethritis and bacterial vaginosis. Symptoms of these conditions include:
Urethritis symptoms
Bacterial vaginosis symptoms

a burning feeling during urination
painful genitals
itching around the urethra

thin, watery discharge with a grey, yellow, or greenish tinge
an unpleasant or 'fishy' odour
a burning feeling during urination
Ureaplasma Urealyticum can also make it more difficult to get pregnant. If you have been struggling to conceive, this could be a potential sign of a Ureaplasma infection.
What are the risks?
If UU is left untreated, it can put you at risk of developing more serious health complications. These include:
prostatitis (a painful condition which causes the prostate gland to become swollen)
endometriosis
pelvic inflammatory disorder (PID)
kidney stones
It can also put you at risk of becoming infertile. Multiple studies have shown infertile men to have more Ureaplasma strains in their semen compared to fertile men.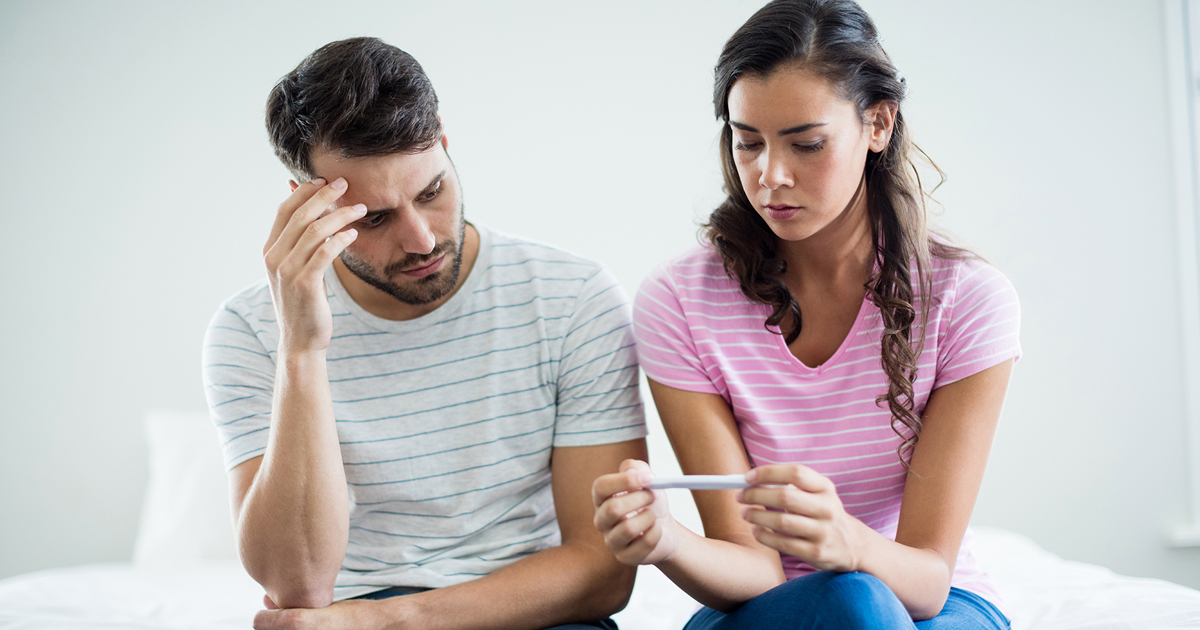 This is thought to occur because Ureaplasma bacteria are able to attach to sperm cells and hinder their mobility.
UU can also affect a woman's ability to get pregnant and has been seen more often in women with unexplained infertility. Ureaplasma's connection with BV is also of concern (as bacterial vaginosis can also impact a woman's ability to conceive).
Is there a risk during pregnancy?
If you get Ureaplasma Urealyticum while you are pregnant, you must seek treatment quickly so as not to put your unborn child at risk.
It is possible to pass your infection onto your child whilst they are inside the womb.
A foetus that develops Ureaplasma is more likely to:
cause your water to break too early
cause a miscarriage
be born prematurely
A preterm delivery (when the baby is born too early) puts the baby at further risk.
If you suspect UU during your pregnancy, get tested immediately and consult with your doctor about which treatments are safe to take.
How do I get a diagnosis?
In order to confirm that you have Ureaplasma Urealyitcum, you have to get tested at a sexual health practice.
Alternatively, you can purchase an 'at home' test kit.
Testing for Ureaplasma bacteria requires either a vaginal swab or a urine sample.
Always get tested after having unprotected sex with a new partner to prevent letting an infection go untreated unknowingly.
How can I prevent it?
Ureaplasma Urealyticum is easily prevented through the practice of safe sex.
When done correctly (during all forms of sexual contact) you cannot pass on or catch sexually transmitted infections.
Preventative measures include:
always using barrier contraceptives when having sex with a new partner (male or female condoms)
getting tested regularly at a sexual health clinic if you have multiple or new sexual partners
not sharing sex toys and always cleaning in between uses
How can I treat it?
You will usually need to take a short course of antibiotics in order to treat a UU infection.
Doxycycline is commonly prescribed as the first line of treatment. If this isn't suitable, Azithromycin is the next available option.
With treatment, your infection should clear in 5-7 days. If you have had any symptoms it is likely they will clear even sooner than this - however, this is not an indication to stop taking your medication.
Always complete the full course of antibiotics prescribed by your doctor to ensure the infection has definitely been treated and will not return
Please note: You should refrain from any sexual activity for up to 14 days after completing your course of antibiotics. It is also recommended that you take another STI test to ensure that the treatment has worked.
Can I buy Ureaplasma Urealyticum treatment online?
Yes, you can buy treatment for Ureaplasma Urealyticum online here at euroClinix.
Simply fill out the online consultation form before placing your order. Once approved, the right treatment will be sent straight to your door in discreet packaging with free next-day delivery.