What are haemorrhoids (piles)?
Haemorrhoids (or piles) are a health condition that affect the anus and rectum. When blood vessels become enlarged, they can cause small, round lumps to appear.
Often these lumps are internal and go undetected. Though sometimes you can feel them, especially if they hang down externally.
They usually get better by themselves within a few days. However, if they are causing you problems it is possible to get medication for effective treatment and relief.
Internal and external haemorrhoids
Haemorrhoids can be internal or external. This means that they can be hidden inside the rectum, or they might be visibly hanging out.
In general, they are flesh-coloured or slightly red.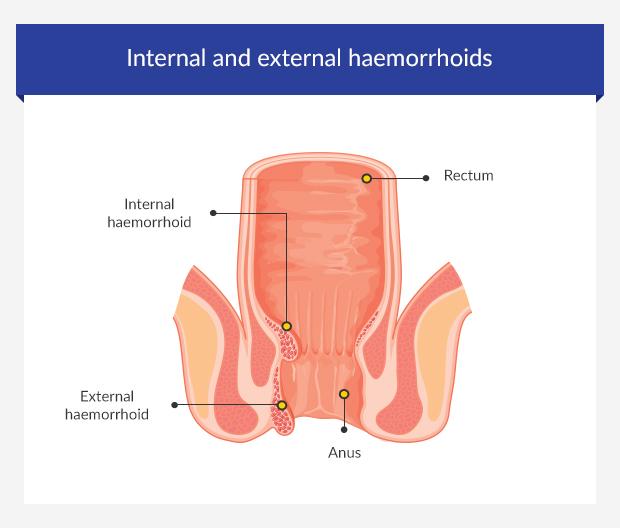 Internal piles are generally painless, as there are fewer nerve endings that can detect pain inside the rectum. They are, however, quite likely to cause rectal bleeding when you have a bowel movement.
External piles are more likely to be painful, and they lie under the skin around the opening of the anus. They are visible and can also cause bleeding and itching.
Thrombosed haemorrhoids
Thrombosed haemorrhoids refer to external piles that have turned purple or blue in colour. This happens due to a blood clot.
Although they are often the most painful type of haemorrhoid, they aren't any more of a cause for concern.
What causes haemorrhoids?
Haemorrhoids can be caused by multiple things and are especially common when you get older.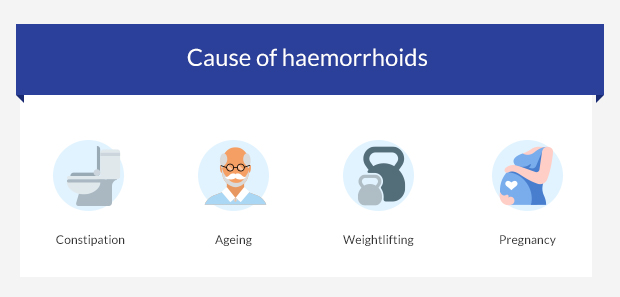 The main causes include:
constipation
chronic diarrhoea
ageing
straining on the toilet (often due to constipation)
weightlifting
having a persistent cough
They are also common in pregnant women due to the immense amount of pressure that is put on the abdomen, especially during the later stages of pregnancy.
What are the symptoms?
The symptoms of piles vary from person to person. However, the following symptoms may be an indication that you have haemorrhoids:
a lump in or around your anus
painful or itchy skin around the anus
feeling like you can't properly empty your bowels
bleeding from the anus or rectum (after a bowel movement)
Piles can get irritated when you have a bowel movement, which is why they are one of the most common causes of rectal bleeding.
How long do haemorrhoids last?
Haemorrhoids often clear up by themselves within a few days, and shouldn't be too difficult to manage.
Although in some cases, you might find you're experiencing pain from your piles for as long as a week - this is a sign that you should seek advice from a medical professional and possibly consider treatment.
How can I treat haemorrhoids?
Before turning to medication, try using a cold pack to reduce any pain and itching caused by your piles. You can also try taking a warm bath (with a gentle soap).
If you still feel uncomfortable, over-the-counter haemorrhoid cream can offer you further relief. Or, take paracetamol for pain relief (as long as your piles aren't bleeding).
Alternatively, you can choose to use prescription medication for more effective treatment.
Prescription medication
Prescription medication contains stronger ingredients to help treat piles. Consult your doctor about your haemorrhoids for advice on which treatment may work best for you.
It is common for haemorrhoid treatment to include both hydrocortisone (which is a type of steroid) and cinchocaine hydrochloride (which is a steroid). Brand names containing these ingredients include Proctosedyl and Uniroid.
However, some other prescription medicines include:
Treatments vary from ointments and creams for external piles, to suppositories for internal piles.
Further treatment
In rare cases, hospital treatment is required for piles. This can be non-surgical or it can involve surgery.
Some non-surgical options are:
infrared laser - using an infrared laser can be used to cut off the blood supply so the piles shrink
rubber bands - wrapping bands around the piles can help them to fall off
electric current - a painless electric current can be passed through the skin to shrink your piles
sclerotherapy - this involves a liquid being injected to reduce the size of the piles
It is also possible to undergo a haemorrhoidectomy - this is a process that involves surgery to remove the piles.
Remember that very few haemorrhoid cases require this kind of surgery.
How can I prevent them?
You can prevent your chances of developing piles by making changes to your diet.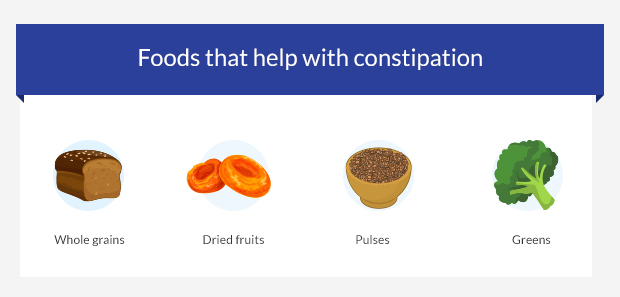 Stay hydrated by drinking plenty of water and eating a diet that is high in fibre to prevent constipation. Include foods such as:
beans
broccoli
high fibre cereal
whole grains (brown rice, wholemeal bread)
pulses (lentils, quinoa)
apples
berries
dried fruits (especially prunes and dates)
Regular exercise and cutting down on caffeinated drinks and alcohol can also be beneficial.
Can I order treatment online?
Yes, you can order haemorrhoid treatment online here at euroClinix.
Simply fill out the quick medical form to complete your online consultation and order your chosen product. This will then be assessed by one of our UK doctors.
If you are approved for the treatment, it will be dispatched from our UK pharmacy and sent to your door with free next-day delivery.