How to prevent malaria
The best ways to prevent malaria to stay safe on your travels
It is always better to prevent a health condition than to treat it. This is especially true for malaria, which is a dangerous infection caused by parasites.
If left untreated, malaria can be deadly.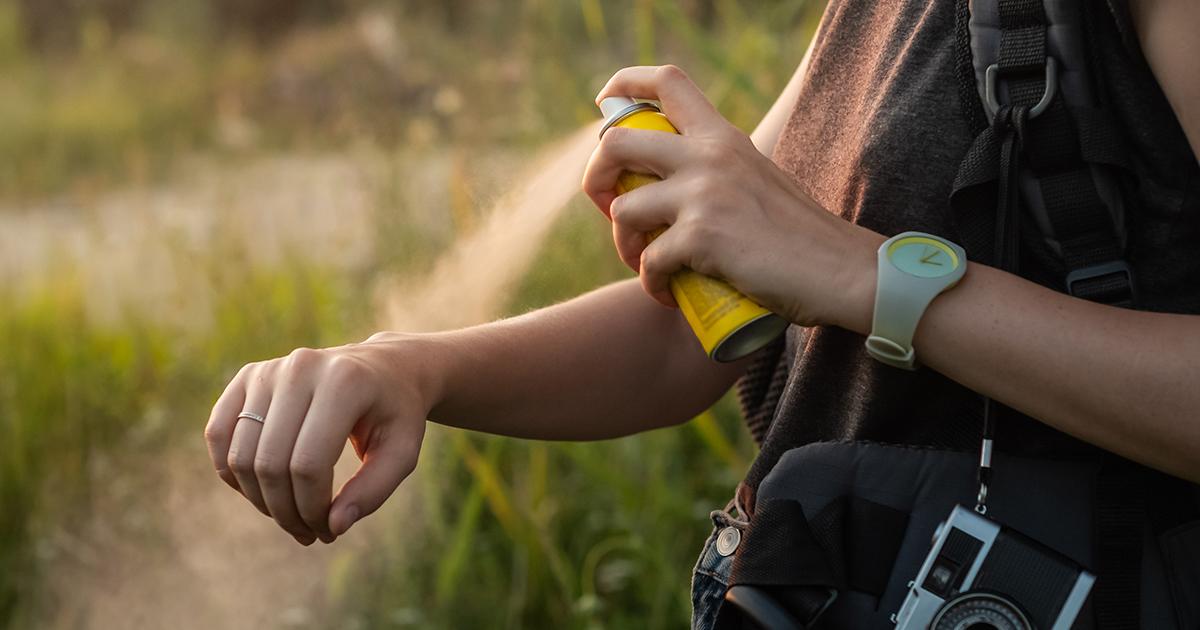 Read on to find out the best ways of preventing malaria, including malaria tablets and avoiding insect bites.
When should I prevent malaria?
If you have plans to travel to any of the following places, you should take steps to prevent malaria.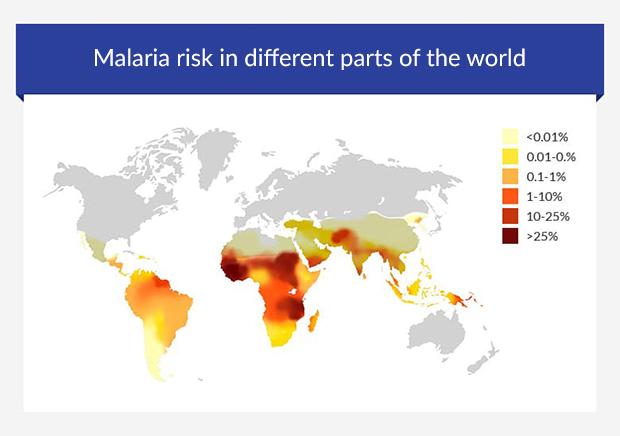 Large areas of Africa (mostly below the Sahara Desert)
Central and South America
South-East Asia
Dominican Republic and Haiti
India
Parts of the Middle East
When you come back from any of these areas, it is important to pay close attention to your health. The first symptoms of malaria are often mistaken for the flu.
How is malaria spread?
Malaria is a sickness that is spread by mosquitoes.
If a mosquito with malaria bites you, the malaria parasite goes into your blood and starts an infection.
Malaria is not a contagious disease. It cannot be spread from person to person.
Malaria tablets
One of the ways of preventing malaria on your travels is to take malaria tablets. Sometimes these are called antimalarials.
The kind of malaria tablet you should take depends on where you are going. This is because some malaria parasites have become resistant to certain types of medicine.
Below is a table comparing some different types of malaria tablets:
Malaria tablet
Malarone
Paludrine/Avloclor
Doxycycline
Mefloquine
Regions suitable for
All areas with a risk of malaria
India, the Middle East and South America
All areas with a risk of malaria
Any region except for Southeast Asia
Active ingredient
Proguanil Hydrochloride and Atovaquone
Chloroquine Phosphate/ Proguanil Hydrochloride
Doxycycline hyclate
Mefloquine hydrochloride
Available doses
100mg/250mg
100mg/200mg
100mg
250mg
You can purchase Malarone and Doxycycline here at euroClinix for malaria prevention.
Looking to order malaria prevention treatment?
Click here
When do I need to start taking preventative medication?
It is important that you start taking malaria tablets before visiting any country with a risk of malaria.
Malaria tablets don't protect you as soon as you take them. They must be taken days or weeks before you travel.
By taking antimalarials before your trip, enough medicine can be built up in your system to protect you from the parasite.
This table shows how early you should start taking the different malaria tablets to help prevent malaria:
| Malaria tablet | When to start treatment | How long to take for after returning home |
| --- | --- | --- |
| Malarone | 2 days before travel | 7 days |
| Doxycycline | 2 days before travel | 7 days (or longer if advised) |
| Paludrine/Avloclor | At least 7 days before travel | 5 weeks |
You will also need to keep taking malaria tablets during and after your travels.
Always check the patient leaflet or consult a doctor to find out the correct dosage and the length of course for your chosen treatment.
Is there a vaccine for malaria?
A new malaria vaccine for children has been introduced in Ghana, Kenya, and Malawi.
Since 2019, it has reached nearly 1 million children. The World Health Organisation (WHO) recommends use of the vaccine across high-risk areas.
This vaccine will help with child health and malaria control in countries where malaria deaths are high.
Malaria prevention by avoiding bites
Another way to avoid getting malaria is by avoiding mosquito bites.
If you can lower the chances of being bitten by a mosquito, you will also lower the chances of getting sick with malaria.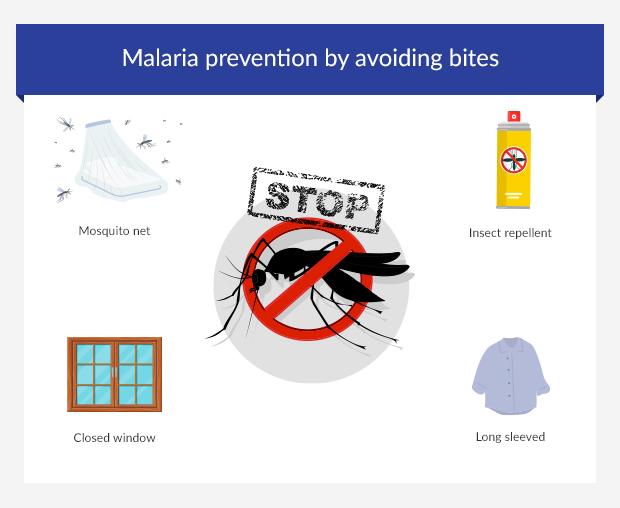 Nets
Sleeping under a mosquito net is one of the most effective ways of avoiding bites.
Mosquitoes are mostly active at night time, as it is too hot for them to fly around during the day.
By sleeping under a net at night you will be safe from bites. Make sure to keep your net closed at all times, even in the day.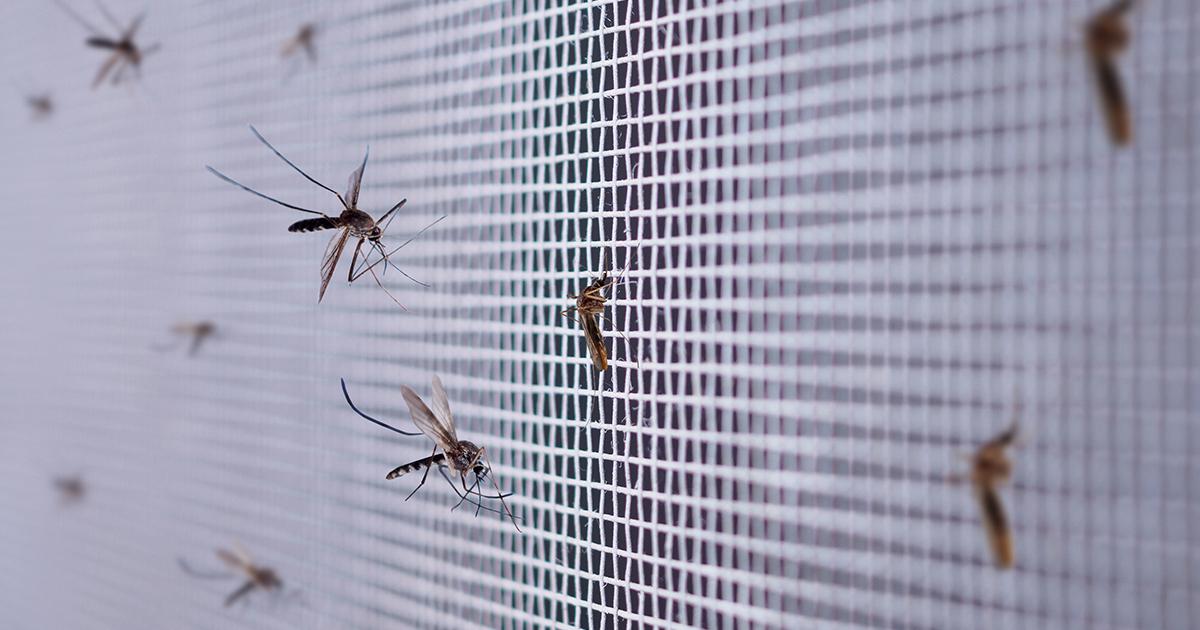 Some nets can be bought with insecticide on them (a type of chemical that kills insects). These nets are best at preventing bites because the chemicals kill the mosquito when it comes into contact with the physical barrier.
Repellents
Mosquito repellents are another way to prevent mosquito bites. They work by confusing the mosquito's senses to stop them landing on human skin.
The spray masks your body heat, skin chemicals, and carbon dioxide, which are all factors that lead the mosquito towards its next meal.
By spraying the uncovered parts of your body, you reduce your chances of getting bitten.
Closing windows
Try to keep your windows and doors closed at all times, especially at night.
If you have access to air conditioning, make sure to use this to cool the room instead of opening your windows.
By keeping windows closed you stop mosquitoes from coming into contact with you. This significantly lowers your chance of getting infected with malaria.
Key takeaways
If you are planning on visiting a country which has a risk of malaria, it is important to take steps for prevention.
Taking malaria tablets can stop you getting infected. These must be taken before, during and after your travels. To find out the correct length of course please consult the patient leaflet that is included with your treatment.
You can also lower your chances of getting malaria by avoiding mosquito bites.
By sleeping under nets, using repellent, and keeping windows closed, you can reduce the number of mosquitoes that you come into contact with. By avoiding bites you are less at risk of getting malaria.