6 Amazing Sex Positions To Help You Last Longer
Sex positions - like yoga but less boring.
Sex is fun. Premature ejaculation is less fun. It is estimated that 1 in 5 men suffer from the condition, although the severity of individual cases differ. With the condition being so prevalent, it is a little surprising that there is not more conversation about it and how to better combat it.
Luckily, you've come to the right place. There are many avenues a man (and his partner) can explore, from medications to counselling, to make sex last longer and more enjoyable.
Perhaps the simplest and most effective solution is to go directly to the source of the problem, sex. Different sex positions can generate more or less friction on the genitals and or allow you or your partner to control motion and tempo - both factors that affect time before ejaculation.
Read on to learn how to best combat premature ejaculation by switching up how you do things in the bedroom... with 6 conventional and unconventional positions.
1. Spooning
Everyone likes to fork, but does everyone like to spoon? Well, they should. Lying side-by-side side is a great position to try that doesn't require too much effort.
The benefit of this position is that the strokes on your side are considerably shorter, meaning more shallow penetration. This is a less intense sensation for a man, meaning a sex session can be extended. Plus, spooning positions you better for contact with the "G-spot", which is great news for your partner!
The result is longer, more enjoyable sex for both of you.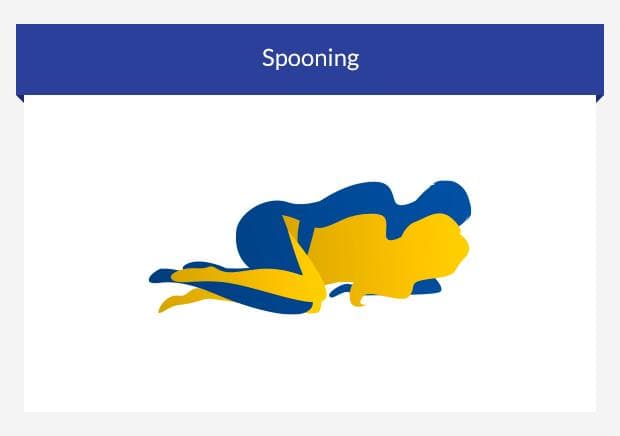 2. Cowgirl
Cowboys may have ruled the Wild West, but cowgirls rule the bedroom - at least in the sense that they can dictate rhythm and penetration. This position is perfect for extending the time before the point of no return.
The best steeds are calm and responsive. It can help to adopt those characteristics in the bedroom. Of course, there's nothing wrong with letting the moment take over, but that can lead to things ending too soon.
Cowgirl is one of many "woman-on-top" positions. Others include reverse cowgirl and reverse missionary - each of which can be performed in the same way, with the woman straddling, stopping any impulsive movements that could end things prematurely.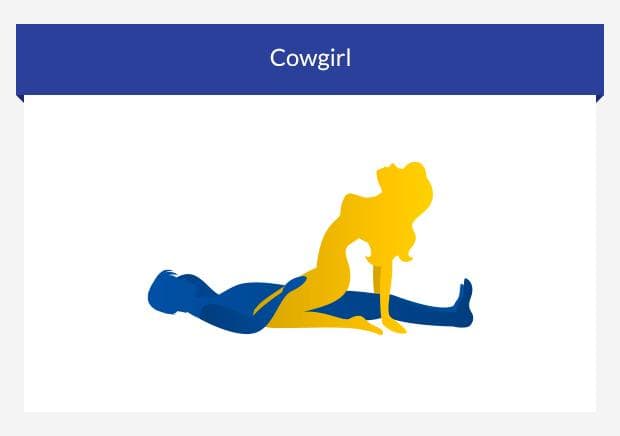 3. Oral stuff
Probably the best way to avoid best way to avoid premature ejaculation is to not actually use your penis. Yes, it sounds strange, sex without using your penis. However, there is a whole world of oral stimulation out there - and your partner will be so much more appreciative if they're the focus. Plus, extending foreplay before prior to intercourse will make the whole experience last that much longer.
69
There are many positions that allow you to both get off simultaneously. Perhaps the most well-known, mutually gratifying oral sex position is "69".
Directions for this position are relatively straightforward, as long as you know where your head and tail are. Consider yourself the "6" and position yourself against your partner's "9" like so:
6+9 = 69
Fortunately, good maths isn't needed for good sex.
4. Missionary
Everyone knows this one. Maybe it's boring, maybe it's a more intimate position... you can be the judge.
The advantage of missionary is that you can dictate movement. When you feel the end edging closer, you can slow the tempo. And vice versa, when you feel you have the stamina, you can pick up the tempo.
Not just that, this is perhaps the most accessible position for everyone, regardless of fitness level or experience.
Non-penetrative missionary
This is an inventive take on traditional missionary position. Again, you should work your way to the same position, on top. However, you should fight the urge to penetrate. Instead, enjoy "outercourse" - this means rubbing yourself against your partner's vulva and clitoris or penis and anus.
This position is guaranteed to help you last longer when compared to positions where you do penetrate.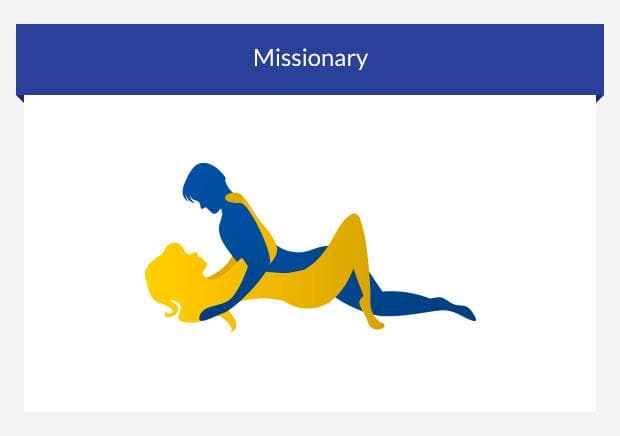 5. Lazy dog
Sometimes less is more. That is definitely the case with this position. The advantage of this "lazy" take on doggy style is that again depth is considerably reduced. Less depth means less stimulation for the man, so less chance of things finishing earlier than they should.
Essentially, this is the same as doggy style, which everyone is familiar with, except that your partner should lie on their front. The disadvantage of doggy style is that the deep penetration with rear entry can encourage early ejaculation.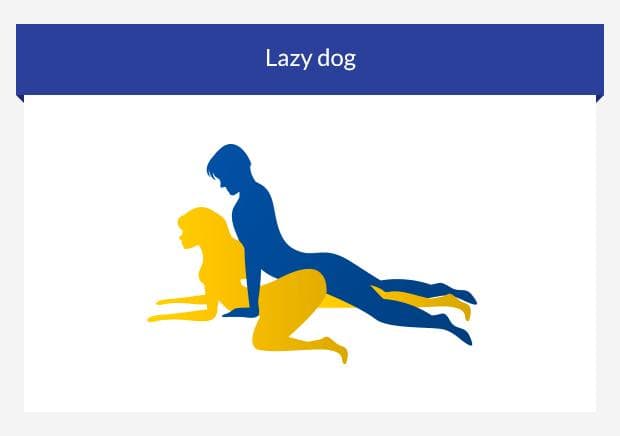 6. The ballet dancer
The name of this position is a good indicator of how to do it. Both of you should be standing face-to-face with your partner lifting their leg, like a ballerina. You could even start with a dance to be extra romantic?!
This is just one example of sex standing up, but really any variant is good to try. The advantage is that not only is stand-up sex adventurous, but the effort and skill required should distract you from enjoying yourself too much and orgasming!
Not to mention, depending on the exact position, it's a great workout.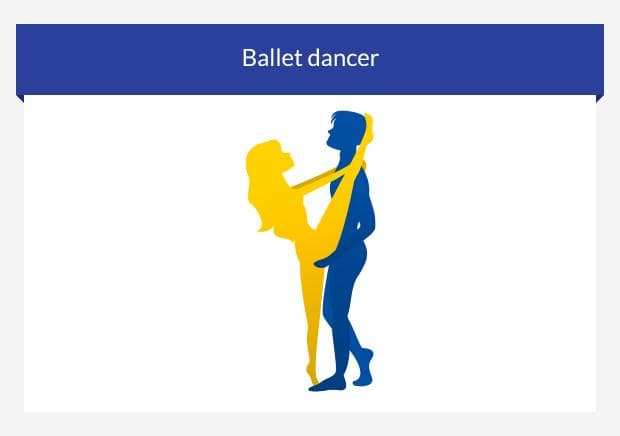 How else can I solve PE?
If you find that experimenting with different positions and activities has little improvement on your PE, then there are other ways of treating the condition.
Therapy
There are different forms of therapy and counselling that you can try. Each will help to improve your sex life in different ways, for example:
Couples therapy - this form of therapy provides a platform for both you and your partner to discuss any relationship problems you might be having. In a nurturing setting, you can communicate all your insecurities and desires. It can help to verbalise these so that you know what to work on and your partner understands how you feel.
Sex therapy - a sex therapist will focus more on the act of sex than on contributing emotional and psychological factors. They may encourage you to try positions like the ones mentioned above along with others. Their main role is to provide constructive criticism of what you're doing right and what you're doing wrong.
If you think therapy might work for you, you should speak with your doctor. They will be able to discuss all the different forms and refer you to the relevant professional.
Medications
There are two medications available on the market that work in different ways to help you last longer.
The first is EMLA Cream*. This is a local anaesthetic cream. You apply it to your penis before sexual intercourse. The numbing effect of the cream makes sensations less intense so that you do not feel the urge to ejaculate so quickly.
The second is Priligy, a prescription medication that is taken as tablets. It belongs to a family of medications called selective serotonin reuptake inhibitors (SSRIs) - these change how serotonin is received in the brain. The result is a 200-300% increase in the duration of intercourse.
*This treatment is currently prescribed off-label, which means it has not been trialed in strict clinical settings. However, it is safe and there is strong evidence to suggest it works.
If either of these treatments stands out, you can complete a consultation and order online from euroClinix.
Did you finish...?
Really, these are just guidelines. The best sex positions will always be the ones that you and your partner find most enjoyable. You should continue to experiment AND communicate.
And, if you do decide to explore treatment options (especially prescription medications), remember to always consult with a doctor first.
Bonus position. Lotus!
For the sake of internet search results, we have to discuss this position too. Although, it's actually a very good position and, like the ballet dancer, its challenging position can help delay ejaculation.