Acne scarring: symptoms, causes and treatment
Learn more about acne scarring and how to treat it
Acne is a common skin condition that affects many globally. However, for some, the journey doesn't end when the pimples fade.
Acne scarring can cause ongoing physical and psychological issues for years and years after your acne has cleared.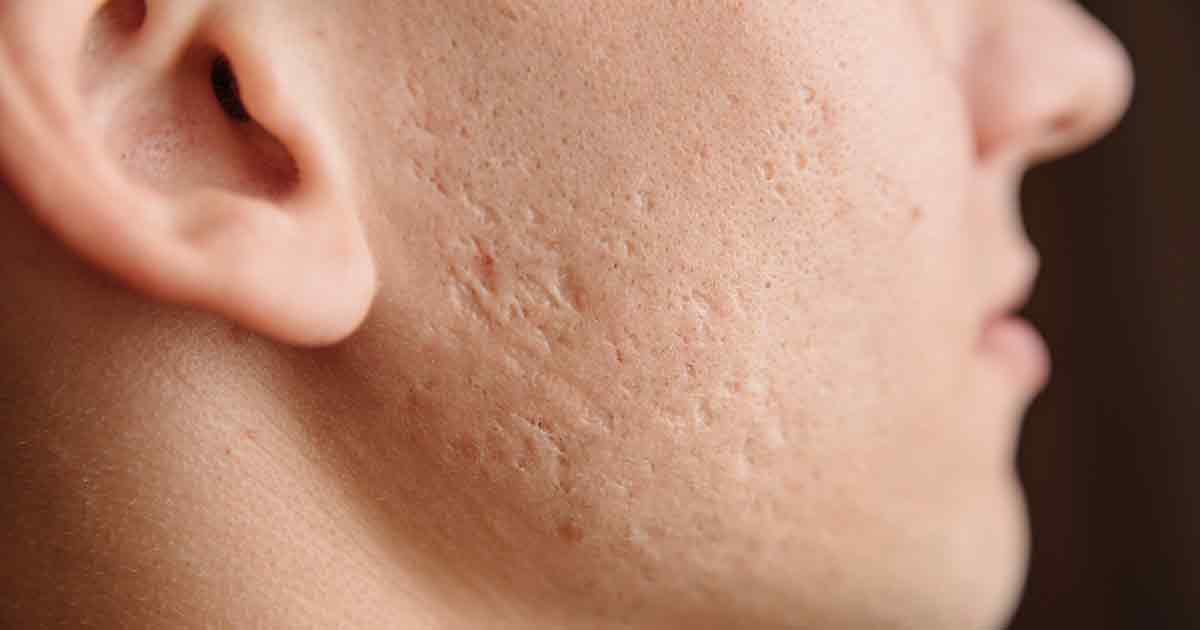 Read more to learn about acne scarring, what causes it, what it looks like and how you can treat it.
What is acne scarring?
Scarring is an acne complication that affects 47% of people with acne.
It causes permanent changes in your skin after acne breakouts have healed. Symptoms include discolouration, indentations or permanent marks.
47% of people with acne experience acne scarring.
Anybody with acne can develop scarring. However, it is prevalent in people with more serious symptoms such as nodules or cysts.
What causes acne scarring?
Acne scarring occurs when breakouts penetrate the skin deeply. This damages the skin and the tissue beneath it.
Your body tries to repair this damage by producing more collagen. Collagen is an important protein in your body that has several key roles in your skin.
Collagen helps to:
grow new skin cells
replace dead skin cells.
maintain skin elasticity, strength and structure
However, it can cause scarring depending on how much or how little your body produces.
Too much collagen can cause raised acne scars. This is where the skin becomes raised in areas where there is more collagen than needed.
On the other hand, can cause depressed acne scars. This is where depressions or pits form in your skin as it heals.
What are the risk factors for acne scarring?
It's not possible to predict who will get scarring. However, some factors can increase your risk of developing acne scars.
Risk factors include:
Having inflammatory acne - these types of acne cause cysts or nodules. These types of blemishes penetrate deep into the skin, so are more likely to cause permanent scarring.
Delaying or not treating your acne - the longer you have acne, the more chance it has to cause scarring.
Picking, squeezing or popping your spots - this increases inflammation, irritates the skin and increases the risk of scarring.
Having a relative with scarring - genetics may play a role in acne scarring.
While not completely preventable, using acne treatment and not popping pimples will help reduce the risk.
What do acne scars look like?
Scarring causes permanent changes to the skin and causes an uneven skin texture.
It mostly occurs on the face or back. However, scarring can occur across the body.
4 types of acne scars exist that all have different symptoms.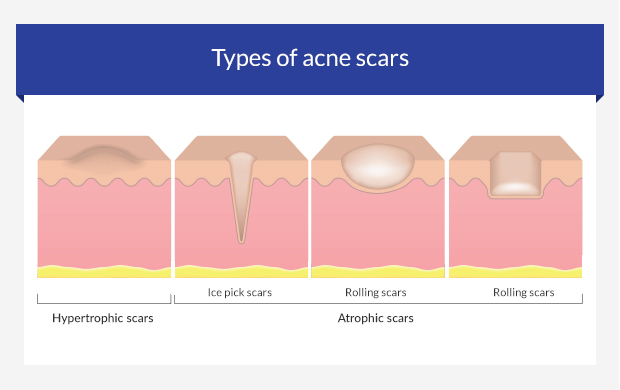 Ice pick scars, boxcar scars and rolling scars are 3 types of depression scars, also known as atrophic scars.
Raised scars are known as hypertrophic or keloid scars.
Atrophic scars
Atrophic scars cause indentations or holes in the skin. There are 3 types:
Ice pick acne scars - small, deep holes that look like the skin has been punctured by a sharp object.
Boxcar acne scars - round, oval craters in the skin.
Rolling acne scars - uneven, rolling skin caused by bands of scar tissue forming under the skin.
The slideshow below shows the different kinds of acne scars.
Ice pick scars are the most common type of atrophic scars. They occur in 60-70% of cases.
Hypertrophic and keloid scars
Unlike atrophic scars, hypertrophic scars grow above the surface of the skin.
The scars are raised and painful and are common complications of chest acne or back acne. The skin thickens and will feel lumpy.
Keloids are a more severe form of raised scar. They grow larger than the original lesion and expand to the surrounding skin.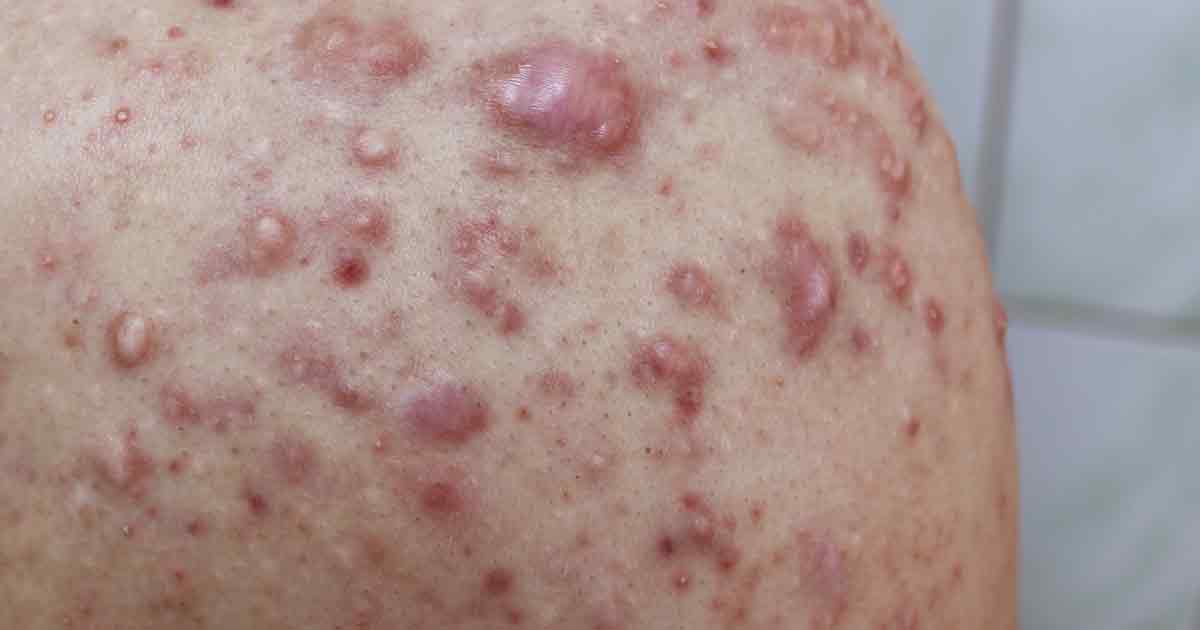 This type of scarring is common after an injury or surgery. However, it can be caused by acne.
Do acne scars go away?
Unfortunately, acne scars will never completely disappear. The lesions will usually improve with time, but they may never fully heal.
You can cover your scars with makeup or get acne scarring treatment.
How to get rid of acne scars
There are many surgical options for acne scarring.
However, in the UK, these are generally regarded as cosmetic procedures. They are rarely offered on the NHS.
Consult with your GP if you are considering cosmetic surgery.
Dermabrasion
Dermabrasion is a process that aims to resurface the skin. It is suitable for people with atrophic scars (ice pick, boxcar or rolling scars). It must be performed in a medical setting by a dermatologist or plastic surgeon.
It is a surgical procedure that uses a small handheld tool. At one end, there is a metal wheel or wire brush. The wheel spins rapidly.
Your skin will be numbed with a local anaesthetic. Then, the dermatologist or surgeon will move the spinning tool across the surface of the scar. This causes the top layers of skin to wear away.
It is unlike microdermabrasion which is a non-invasive procedure used to treat sun damage, fine lines and wrinkles.
Laser resurfacing
Similar to dermabrasion, laser resurfacing is designed to even out the skin to reduce the appearance of scarring.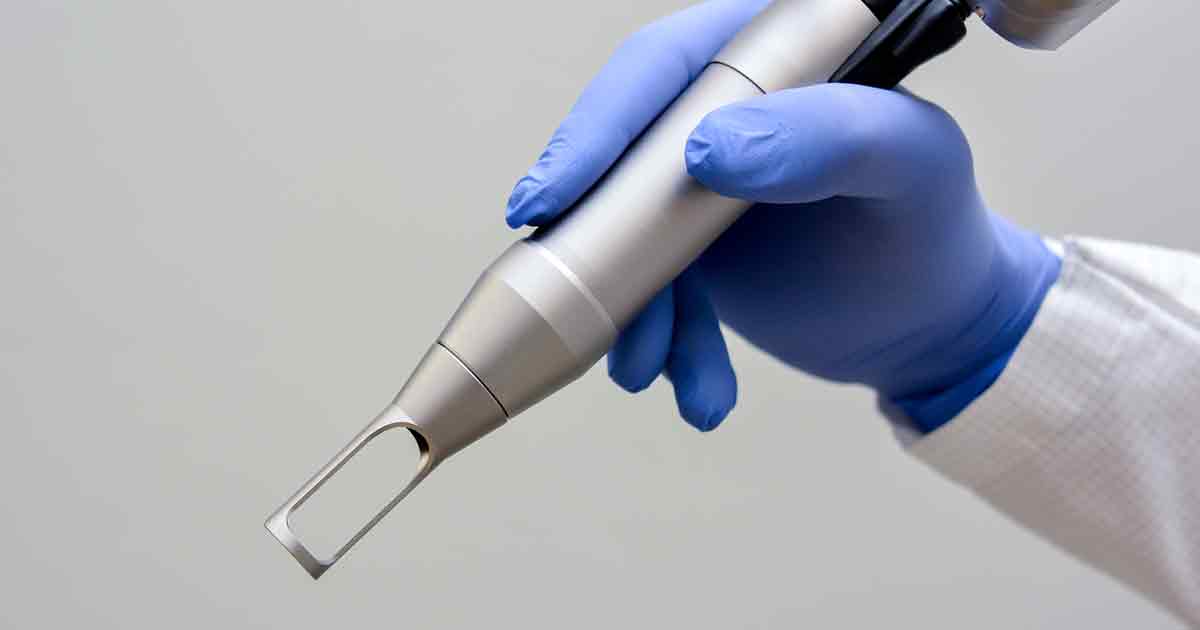 There are two types of acne scar laser treatment:
Ablative laser resurfacing - lasers remove small patches of skin around scar tissue to produce a smoother area of skin.
Non-ablative laser resurfacing - lasers stimulate collagen growth to repair skin damage caused by scarring, which improves the appearance.
Non-ablative procedures are less invasive. However, they may be slightly less effective.
These procedures are mostly suitable for atrophic scars. It may not be suitable if you have a history of keloid scars.
Punch techniques
Punch techniques involve removing some or all of the scar tissue and sealing the wound. Once healed, the skin has a more even appearance.
There are 3 types of punch techniques:
| Name | Acne scarring | Process |
| --- | --- | --- |
| Punch excision | Mild ice pick scars | The scar is surgically removed and the remaining wound is sealed. |
| Punch elevation | Boxcar scars | The base of the scar is surgically removed. The sides of the scar are left. The base is reattached to the sides but lifted to the same level as the surface of the skin. |
| Punch grafting | Deep ice pick scars | The scar is surgically removed but the wound is "plugged" with a skin sample from somewhere on the body. |
Subcision
Subcision, short for subcutaneous incisional surgery, is a procedure for atrophic scars.
It involves a special needle being inserted underneath a scar. It separates the surface scar tissue from the underlying tissue.
This results in collagen production and wound healing. It treats uneven skin tone and improves the appearance of a scar.
Skin needling
Micro-needling or collagen induction therapy is a minimally invasive procedure for scarring. Unlike the other procedures, it can treat hypertrophic scarring as well as atrophic scars.
It works by creating a micro-wound in the skin. They injure collagen strands and small blood vessels which creates a controlled amount of inflammation.
Doing so causes the release of certain proteins. This promotes collagen, elastin and capillary production which improves skin appearance.
How to prevent acne scars
Acne scar prevention isn't always possible. However, there are two factors you can control.
You should not burst or pop whiteheads, blackheads or any type of acne spots. This can increase inflammation unnecessarily.
You should also get treatment for your acne.
There are a variety of acne treatments available.
Usually, you take an oral antibiotic and a topical treatment (e.g. benzoyl peroxide or azelaic acid).