Smoking and Pregnancy
Smoking is linked to a number of serious health problems and pregnant women are always advised to stop smoking to ensure that they give their child the healthiest start possible. Every time a pregnant woman smokes she breathes in up to 4000 different harmful chemicals, placing her unborn baby's health at risk.
When you stop smoking, the benefits to your unborn baby are almost immediate; however it's better to stop smoking as soon as possible, ideally even before deciding to become pregnant. The effects of second-hand smoke can be just as harmful to your baby, which means that during pregnancy you should also be careful in environments where you are likely to be exposed passive smoking.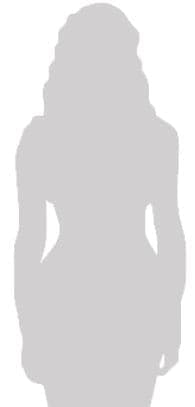 Heart
Apart from the symptoms associated with smoking, an increase in suffering with coronary diseases, including higher risk of heart attack and heart failure is common.
Breasts
There is a risk of contamination of breast milk and inadequate production of milk.
Lungs
The chance of getting lung cancer increases.
Gastric
Women who smoke are more likely to suffer from morning sickness.
Uterus
Women who smoke experience lower fertility levels. The chances of having a premature baby are much greater. Likewise, conditions such as stillbirth, birth defects, heart defects, increased risk of cot death and Sudden Infant Death Syndrome (SIDS) are symptoms that may affect the baby as a result of smoking. The baby will also have a higher chance of suffering from asthma, hearts problems and middle ear infection in later life.
Side effects of smoking while pregnant
Click on the relevant area of the body to find out about how it may be affected by smoking during pregnancy
The threats of smoking to mother and baby
Even giving up smoking during the last couple of months of pregnancy can have a positive impact on your baby's health, although it's recommended that you give up smoking sooner rather than later to ensure that it doesn't impact your baby's development.
Smoking during pregnancy can cause:
Birth complications
Low birth weight (on average 200mg lighter)
An increased in risk of heart problems after birth
A heightened risk of breathing problems after being born
How you and your baby will benefit if you give up smoking
Giving up smoking can have a number of health benefits to both baby and mother. In general, giving up smoking can improve your overall experience of pregnancy.
These benefits may include:
Improved blood circulation
Reduced morning sickness
Less of a risk of premature birth or birth complications